Monday, January 5, 2013
Page 1
Ninth Circuit Judge Fisher to Assume Senior Status
By a MetNews Staff Writer
Judge Raymond C. Fisher said Friday he will step down as an active judge of the Ninth Circuit U.S. Court of Appeals, effective April 1.
He will remain with the court on senior status, despite a federal law allowing Article III judges who are at least age 65 with 15 years experience, or at least 70 with 10 years experience, to retire at their full current salary.
Fisher, 73, who has served on the court for almost 14 years, said he chose senior status in order to continue to serve the judiciary with a more flexible schedule, one which will not include en banc hearings. He will continue to maintain chambers in the Richard H. Chambers U.S. Courthouse in Pasadena.
"I just need time to smell the roses," Fisher said, although he notes that for at least the remainder of the year, his workload will stay pretty much the same due to a large number of current cases.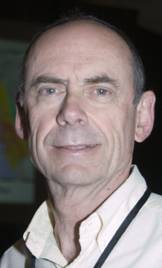 RAYMOND C. FISHER
U.S. Court of Appeals Judge
Fisher was nominated by then-President Clinton and appointed to the court on Oct. 12, 1999. He currently ranks 10th in seniority among the court's 28 active judges.
He came to the federal bench after serving as associate attorney general of the United States, a position to which Clinton also appointed him. Fisher described his two years in that position as "marvelous, challenging and fascinating."
As the third-ranking official at the Department of Justice, Fisher oversaw the work of the department's civil, civil rights, antitrust, tax, and environmental and natural resources divisions.
In addition to hearing cases, Fisher is involved in judicial administration at the circuit and national levels. He serves on the Judicial Council of the Ninth Circuit, and has been a member of the U.S. Judicial Conference's Committee on the Judicial Branch since 2005.
Fisher said one of his more important cases was Mohamed v. Jeppesen Dataplan, Inc., which the ACLU brought on behalf of five former prisoners, alleging that a Boeing subsidiary had facilitated extraordinary renditions in which the prisoners were abused and tortured.
Fisher wrote the majority opinion for the 6-5 en banc court, which barred the suit on the ground it might expose secret government information. It was, Fisher said, a "very difficult, close case."
Before beginning government work, Fisher practiced law in Los Angeles, specializing in complex business and constitutional litigation and alternative dispute resolution.
In 1996 then-Mayor Richard Riordan appointed Fisher to the Los Angeles Police Commission, on which he served as president in 1996.
That followed Fisher's work as deputy general counsel for the Independent Commission on the Los Angeles Police Department, better known as the Christopher Commission, created in 1991 to investigate police practices in the wake of the Rodney King beating.
He also served on the Los Angeles City Civil Service Commission from 1984 to 1989, including one year as its president.
Fisher was born in Oakland and received his undergraduate degree from UC Santa Barbara in 1961, and a law degree in 1966 from Stanford University, where he served as president of the Stanford Law Review and was awarded the Order of the Coif.
After law school, Fisher clerked for Judge J. Skelly Wright of the U.S. Court of Appeals for the D.C. Circuit, and for U.S. Supreme Court Justice William J. Brennan.
In addition to his duties on the bench, Fisher is chair of the Western Justice Center and a board member and former president of the Constitutional Rights Foundation.
He is involved in two nonprofit, nonpartisan organizations that focus on educating young people about the law, and is a member of the American Law Institute, serving on its Election Law Advisory Committee.
Copyright 2013, Metropolitan News Company