Tuesday, September 17, 2013
Page 1
Alison Matsumoto Estrada to Run for Superior Court Judge
By a MetNews Staff Writer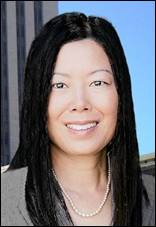 ALISON MATSUMOTO ESTRADA
Judicial Candidate
Deputy District Attorney Alison Matsumoto Estrada told the MetNews yesterday she is running for Los Angeles Superior Court judge.
The 17-year prosecutor said she has been largely focused on gathering endorsements at this stage of the campaign, nine months before the June 2014 primary. She intends to seek an open seat, she said, although it is far from clear how many such seats might be available.
Estrada, 42, currently works in her office's Public Integrity Division. She said that a judgeship is something she has aspired to "for a long time."
Having spent her entire legal career as a prosecutor, for nearly two years in Sacramento and the rest of the time here, she said, she is ready for "a new challenge."
A registered Republican, she said she applied for a judicial appointment when Arnold Schwarzenegger was governor, and had her name sent to the Commission on Judicial Nominees Evaluation. She reapplied under current Gov. Jerry Brown, she explained, but her name has not gone to JNE a second time.
Estrada was born and raised in Indiana. In a biography posted on her campaign website, she says her decision to become a lawyer was rooted in her grandparents' experience as internees in Arizona during World War II. She is a former president of the Japanese American Bar Association, and currently sits on JABA's board, and is the current regional president of the National Asian Pacific Islander Prosecutors Association.
Her website boasts endorsements from District Attorney Jackie Lacey, 34 judicial officers, including Superior Court Presiding Judge David Wesley; JABA, and the Mexican American Bar Association's Political Action Committee.
She is a graduate of UC San Diego and the University of San Diego School of Law. She is married to Alfonso Estrada, whom she met when he was a fellow deputy district attorney.
He recently joined the firm of Atkinson Andelson Loya Ruud & Romo, representing employers in labor and employment law matters.
The candidate said she has retained David Gould as her campaign consultant and treasurer and is planning an Oct. 3 kickoff event. More information about that event is available at the campaign website, estradaforjudge.com.
Copyright 2013, Metropolitan News Company