Monday, December 23, 2013
Page 1
Los Angeles Superior Court Revokes Commissioner List, Will Recruit Child Support Judicial Officers
By KENNETH OFGANG, Staff Writer
The Los Angeles Superior Court has officially revoked the list of candidates for court commissioner positions, Presiding Judge David Wesley informed judicial officers Friday.
Wesley explained in an email that the Executive Committee, in a meeting held via conference call, had revoked the list.
The court will conduct a separate recruitment process for child support commissioners, he said. The court can obtain funding for those positions from the federal government under Title IV-D of the Social Security Act, so it will not impact the court's budget.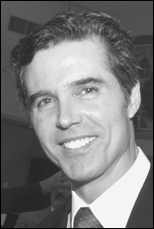 MICHAEL R. DILIBERTO
Attorney/Mediator
The present commissioner list, made up of candidates nominated by a judicial panel, has officially been in effect since 2006. More than two dozen commissioners were elected from the list, the bulk of those between 2006 and 2009.
The list has largely been in disuse since then, due to budget constraints and to state legislation allowing the conversion of some vacant commissioner positions to judgeships. The last election using the list occurred more than two years ago, when Nicole Bershon and Eloise Phillips were elected
Bershon took the post and was subsequently appointed a judge. Phillips declined her position, choosing to remain at the District Attorney's Office rather than become the least senior commissioner, without tenure.
The court, which offered an incentive program for commissioners to retire early at the end of 2011, has chosen no new subordinate judicial officers since then. No commissioners lost their jobs, but all of the court's referees were laid off.
Michael R. Diliberto, whose name has been at the top of the list since the last selections, said Friday he'd had little expectation of being chosen and was surprised the list had not been formally revoked earlier
"I've moved on," he said. While the idea of serving as a trial court bench officer "seemed interesting" when he applied, he told the MetNews, "I love what I do now." He is an arbitrator, mediator, and part-time state administrative law judge, and will soon begin teaching a course in negotiations in the evening program at Loyola Law School.
DiLiberto was followed on the list by Deputy District Attorney Arunas A. Sodonis; Faith Mitchell, a former Los Angeles attorney who has been an ALJ at the Unemployment Insurance Appeals Board since 2008; Shep Zebberman, a laid-off referee now practicing in Pasadena; Lancaster attorney William A. Clark, now deceased; Century City lawyer Richard L. Bisetti; Downey criminal defense lawyer Michael LaPan; Hawthorne Deputy City Attorney Robert Kim; and Deputy Public Defender Lisa Brackelmanns.
Brackelmanns went through the recruitment process the last three times. She was named to the 2001 list, and reached the top of it before it was revoked in 2003, but was not on the 2003 list.
Copyright 2013, Metropolitan News Company