Friday, August 9, 2013
Page 1
Court of Appeal Rules:
Anti-SLAPP Motion Infirm Where Public Lacks Interest
Says Defamation Action Against TV Personality Maria Menounos Over Allegation of Theft Can't Be Tossed Out
By a MetNews Staff Writer
The Court of Appeal for this district has affirmed the denial of an anti-SLAPP motion sought by actress and television personality Maria Menounos in an action brought by her former stylist whom Menounos allegedly accused at a small Hollywood gathering, loudly, of being a thief.
Justice Steven Suzukawa of Div. Four wrote that the motion was meritless because the accusation was not made "in connection with a public issue or an issue of public interest," as required by the anti-SLAPP statute in instances where a statement is not uttered in an official proceeding.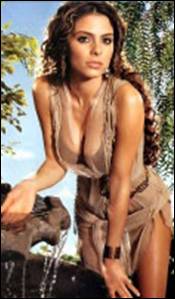 MARIA MENOUNOS
Actress
The complaint was filed in 2011 by Lindsay Albanese, who had been the stylist for Menounos from 2005-2009 on the set of "Access Hollywood," a nationally syndicated weekday talk program. The suit is based on an accusation Menounos is said to have leveled at the plaintiff that "Dolce and Gabbana won't lend to me anymore because they said you never return anything."
Dolce and Gabbana is an Italian fashion house with an outlet on Beverly Hills' Rodeo Drive that sells sandals for $1,000 and tee-shirts for $275.
Loss of Business
Albanese sued for defamation, tortious interference with prospective economic advantage, and intentional infliction of emotional distress, insisting that the allegation of stealing from Dolce and Gabbana was a lie and that it has caused a drying up of business. She also asserted that Menounos had made false statements to others that she had stolen from her, personally.
Los Angeles Superior Court Judge Deirdre Hill found that the lawsuit was not a SLAPP—"Strategic Lawsuit Against Public Participation"—explaining:
"The alleged statement that plaintiff stole from defendant does not involve conduct that could affect large numbers of people beyond the direct participants. Further, the alleged statement does not involve a topic of widespread public interest. Simply put, defendant's alleged statements are not of public concern."
'Public Interest' Lacking
Suzukawa, joined by Presiding Justice Norman Epstein and Justice Nora Manella, agreed. He said  the mere fact that Albanese has been in the "public eye" does not mean there is "public interest" in the defendant's alleged accusations.
The jurist wrote: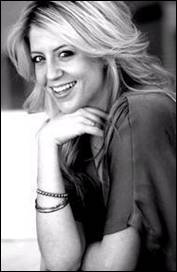 LINDSAY ALBANESE
Stylist
"At best, the evidence in this case shows there is some public interest in Albanese based on her profession as a celebrity stylist and style expert. But there is no evidence of a public controversy concerning Albanese, Menounos, or Dolce and Gabbana. Even if Albanese is rather well known in some circles for her work as a celebrity stylist and fashion expert, there is no evidence that the public is interested in this private dispute concerning her alleged theft of unknown items from Menounos or Dolce and Gabbana. In short, there is no evidence that any of the disputed remarks were topics of public interest."
Unusual Posture
Albanese's lawyers were in the position of arguing that their client was not famous while Menounos' lawyers argued that she was.
In a footnote, Suzukawa quoted Menounos' brief as saying:
"Albanese starred weekly as a celebrity style expert judge on a popular reality show that garnered over a million viewers per week. She regularly appears on nationally and locally televised shows and programs such as Access Hollywood, E!, Extra, The Style Network, Life­changers, and Good Day L.A., as well as radio stations such as KIIS FM. She is frequently featured in print and online publications, such as US Weekly, the Los Angeles Times, Life and Style, shopbop.com and AOLStylist.com. She is also the celebrity stylist spokesperson for clothing brands Seven for all Mankind, Catherine Malandrino, Bebe and Famous Footwear Shoes….Albanese has spent her entire career successfully injecting herself into and making certain she is in the public eye. Therefore, alleged comments about her are public issues and concern issues of public interest, particularly when those alleged comments relate to the subject matter for which she has gained her notoriety."
Paul S. Berra and Brigit K. Connelly of the Hollywood law firm of Berra Connelly represented Albanese. Bryan J. Freedman and Jonathan M. Genishof of the Century City law firm of Freedman & Taitelman acted for Menounos.
The case is Albanese v. Menounos, 13 S.O.S. 4106.
Copyright 2013, Metropolitan News Company