Friday, November 16, 2012
Page 11
SNIPPETS (Column)
Feuer Accuses Trutanich of Ducking Debates in Violation of Pledge
A campaign spokesperson for Assemblyman Mike Feuer, D-Los Angeles, yesterday lashed out at Los Angeles City Attorney Carmen Trutanich—whom Feuer is seeking to unseat—for "ducking" debates.
One debate was hosted Wednesday night by the Sherman Oaks Homeowners Association, and debates are slated for Feb. 5 on KPCC FM, and Feb. 6 on PBS SoCal, a UHF television station. However, after Feuer on Sept. 24, proposed a series of 10 debates, Trutanich declared he would participate in 100 debates—which the Feuer camp is construing as a "pledge."
Dave Jacobson, Feuer's campaign spokesperson, said in a press release:
"Over a month ago Mr. Feuer's debate challenge was accepted by Mr. Trutanich—and now it's about time for Mr. Trutanich to live up to that pledge. Instead of running out the clock and ducking more debates, we're calling on Mr. Trutanich to publicly commit to joining Mr. Feuer in the 100 debates Mr. Trutanich suggested, or at a bare minimum, the 10 debates he agreed to participate in during the primary campaign. The reality is that Mr. Trutanich has a history of breaking pledges. It's time for Mr. Trutanich to honor his word and actually follow through on this particular pledge."
The press release says that interest in hosting a debate has been expressed by KNBC's Conan Nolan, the Valley Industry and Commerce Association, KCRW's Warren Olney, KCAL's Dave Byran, Los Angeles Area Chamber of Commerce, the Hollywood Chamber of Commerce, and others.
•Gene Maddus, reporting yesterday on Wednesday's debate, says on the LA Weekly blog:
In last night's debate, Trutanich accused Feuer of having "balanced our budget on the back of public safety," and blamed prison realignment for 16 murders committed by ex-cons in L.A. County.
Turning to Feuer, he asked "What do you have to say to the victims' families?"
Feuer countered that Trutanich was either "woefully misinformed or trying to mislead people," and said that realignment did not lead to the premature release of any state prisoners. Feuer also accused Trutanich of engaging in a "politically opportunistic strategy" by changing his tune on the issue, and suggested that Trutanich supported realignment in the first place only because he was seeking the endorsement of Gov. Jerry Brown.
When it was Feuer's turn to ask a question, he asked Trutanich why he hadn't taken a voluntary pay cut to show solidarity with his staff, who have seen their salaries slashed 13% due to furloughs. Trutanich, who earns $214,000 a year, said he could not afford to take a pay cut because his wife's pension was wiped out when her company went bankrupt.
"We live on my salary," Trutanich said. "At the end of the day, no more political gimmicks. It's time to take the games out of the race."
•Carmen Trutanich, on his campaign website, devotes little attention to politics. His latest press release, posted last Friday, begins:
City Attorney Carmen Trutanich has announced a new multi-agency partnership to help veterans arrested for low-level offenses receive assistance and treatment in lieu of incarceration.
"This program will help us continue to support and fulfill the needs of those among us who have served our country and protected our cherished rights," Trutanich said.
"The VALOR program is going to help us help our veterans get the support, treatment and assistance they need as an alternative to spending time in jail."
"This great program is a fitting way for us show our respect for the special burden our veterans face as we approach Veterans Day," Trutanich said. Veteran's Day will be observed this Sunday, Nov. 11.
The Veterans' Alternative Legal Options and Resources (VALOR) program will incorporate $250,000 in federal Department of Justice grant funding to create a consortium that includes the City Attorney's Office, the veterans support non-profit New Directions, Inc., the nation's largest pro bono law firm Public Counsel, LAPD, and USC's Center for Research and Innovation on Veterans and Military Families.
The program will assist veterans by addressing the underlying issues contributing to their offenses, such as post-traumatic stress disorder (PSTD), traumatic brain injury, substance abuse, mental health issues and homelessness.
A Nov. 8 campaign press release starts out:
The LA City Attorney's office scored an historic court order this week in its fight against Metro Transit Assassins (MTA), one of the City's most destructive graffiti or "tagging" crews.
"We now can put some major hurt on members of this graffiti crew if they tag anywhere in California, not just in the city of LA, and we have the authority to impose the same tough sanctions against additional – even future – members of MTA not named in our complaint," said Los Angeles City Attorney Carmen Trutanich. "These taggers have cost taxpayers tens of thousands – if not hundreds of thousands – of dollars in cleanup costs. I am extremely proud of the team in my office that made this possible."
How big and bad is MTA? The Los Angeles Times wrote: "In the macho, braggart, narcissistic world of Los Angeles tagging, no one can match the Metro Transit Assassins crew."
The final judgment against MTA will now allow the city to prosecute any additional or future members of the MTA crew identified by law enforcement who violate the "tagger injunction." Wednesday's ruling also implemented settlements with eight members of the MTA tagging crew, entered default against two others and dismissed charges against a final defendant who was deported. Deputy City Attorney Jim McDougal and Deputy City Attorney Travis Austin handled the injunction on behalf of the city.
•Greg Smith, a private practitioner who is running for city attorney, on Wednesday announced that three former police officers have endorsed him.
The press release quotes plaudits from the ex-officers, and also says:
"Last week Greg Smith contributed an additional $500,000 to his campaign for Los Angeles City Attorney bringing his total war chest to date to $750,000. Smith is one of the fundraising leaders in the race for City Attorney."
Smith's campaign strategist is John Thomas, who ran Deputy District Attorney Alan Jackson's unsuccessful campaign for district attorney. Thomas was recently fired by a mayoral candidate, attorney and talk show host Kevin James.
•David Berger, in his anti-Trutanich website, losangelesdragnet.blogspot.com, comments that with Smith dumping $500,000 into his campaign coffers, Trutanich "looks destined to repeat his 2012 political castration when the votes are counted in the March 2013 primary election for Los Angeles City Attorney."
Employing his pseudonym "Joe Friday," Berger, a deputy district attorney, says of Trutanich:
"The former ambulance chaser slip and fall lawyer turned bunny hopping hobbled career politician beat a hasty retreat from District Attorney elect Jackie Lacey's election party when it became clear that he was persona non grata there. So clear was the message that nobody loves a loser, that he did not even try to elbow his way into District Attorney Steve Cooley's retirement dinner."
Berger says that on Trutanich's web site, "you will not find a single endorsement anywhere—Trutanich is toxic and will remain so right up until voters throw him out of office."
•Noel Weiss has quietly entered the race for city attorney.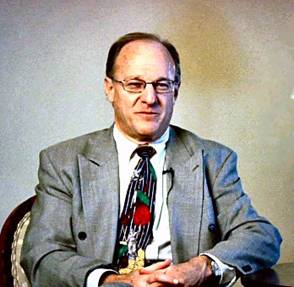 WEISS
He also ran four years ago. Weiss came in last in the primary, in a field of five candidates, garnering roughly five percent of the vote.
On his campaign website, Weiss says:
"My governance philosophy is one of 'smart governance' – What I call the 'Five-P's' of Governance. No program or policy should be implemented unless it is (1) Practical, (2) Pro-active, (3) Positive, (4) Progressive, and (5) principled."
No further candidates will enter the race. Saturday was the deadline for filing a declaration of intention to become a candidate in the March 5, 2013 primary election.
Copyright 2012, Metropolitan News Company