Tuesday, October 2, 2012
Page 11
SNIPPETS (Column)
Jackie Lacey Tells of Ad Libbing Remarks at Seniors Center
Chief Deputy Los Angeles County District Attorney Jackie Lacey yesterday sent an e-mail to supporters with the heading, "The Detour," telling of her appearance at a seniors center.
Lacey, a candidate for district attorney, recounts various campaign meetings, then relates:
"While running through this fast-paced schedule, I took a detour. It ultimately led me to rediscover why I became a prosecutor—to help people. I made a late scheduled stop at the Senior Center in Pan Pacific Park. I arrived in the afternoon while the staff was serving coffee and muffins to about 50 senior citizens. I slowed down enough to watch as some of our most precious residents interacted with each other. I love seniors and instinctively want to shield them from harm. They worked so hard and deserve to be protected from unscrupulous scam artist trying to swindle them out of their savings. Instead of my campaign stump speech, I took another detour. I shared the story of my 75-year old mother who received a call from a "police officer" telling her to wire money overseas to bail her grandson out of jail. The caller told her not to tell anyone. The problem was her grandson wasn't in jail and the caller wasn't a police officer—but a crook. One senior in the audience replied, 'Hey, that's what happened to me!' I told them that as their next District Attorney, I would prosecute cases involving financial fraud and other abuse against elders. When I finished my remarks, the room erupted in applause and I felt like I had made a difference. It is this feeling that reminds me why I have devoted my entire professional life to being a prosecutor. The seniors thanked me and sent me on my way with two pumpkin-spiced muffins, a cup of coffee and a promise to vote for me for District Attorney."
•The Pasadena Bar Association's Family Law Section announced yesterday that it will present a noon talk on Oct. 12 on "Managing Client Expectations in the Heat of a Family Law Battle."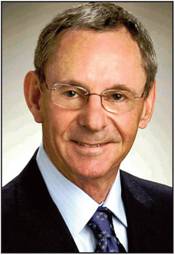 POLL
The speaker will be former practicing lawyer Edward Poll, billed in the e-mailed notice as "the nation's foremost expert on law practice management, focused on helping attorneys and law firms effectively manage The Business of Law."
The event will take place in the Ella Ballroom of Noor Restaurant, 260 E. Colorado Blvd. Ste A209, in Pasadena. Doors will open at 11:30 a.m.
The cost will be $40 for section members and $45 for non-members. One hour of MCLE credit will be provided.
Reservations are available by e-mailing om@lduganlaw.com or telephoning 626-296-8670.
•The San Fernando Valley Probate & Estate Planning Section has slated an Oct. 9 talk on "End of Life Decisions in Regard to Your Clients."
Susan DePietro, an attorney and registered nurse, will be the speaker. She is director of risk management at Hollywood Presbyterian Medical Center.
The meeting announcement says:
"This seminar will help attorneys differentiate among an Advance Directive, a POLST, a living will, a DPAHC and "Five Wishes." Ms. DePietro will help you identify the most common pitfalls and challenges in creating successful end of life health care documents and outline how to integrate an Advance Directive or POLST document into life planning discussions."
The venue will be the Monterey @ Encino Restaurant at 16821 Burbank Boulevard in Encino.
The cost is $35 for members who pre-pay and $45 for non-members who pre-paying, with an extra $10 being assessed those who pay at the door.
The entrée choices are Cobb salad, fruit plate or brisket of beef.
One hour of MCLE credit will be given.
•Kenneth Chotiner, a retired Los Angeles Superior Court judge, has supplied this photo, taken on Saturday from the bridge on Sunset Boulevard, of the San Diego Freeway, closed to traffic during construction.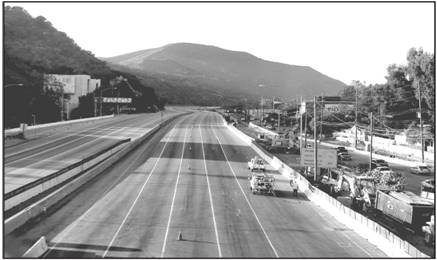 "Carmageddon2"
•Steve Cooley and Greg Smith will be honorees at the Los Angeles Police Protective League's Eagle and Badge Gala Saturday night at the J.W. Marriot Los Angeles at L.A. Live.
Cooley, the county's district attorney, and Smith, a private practitioner specializing in representing police officers and a candidate for Los Angeles city attorney, are among five honorees. The others are actor Sylvester Stallone, attorney and political activist Mickey Kantor of Mayer Brown LLP, and Kareem Ahmed, a business executive and philanthropist.
Tickets are $500 each.
Information is available by telephoning (818) 994-4661.
•The law firm of Morrison & Foerster announced yesterday it has launched a comprehensive webpage on Proposition 37, a proposed measure on the Nov. 6 ballot which would require labels to identify genetically engineered foods.
Its announcement says:
"[T]he online page is a one-stop link to news coverage, federal and state government resources, and analysis of Proposition 37's potential impact on businesses from agricultural producers to packaged-food makers to merchants."
The webpage is at http://www.mofo.com/prop37.
Copyright 2012, Metropolitan News Company