Wednesday, September 5, 2012
Page 11
SNIPPETS (Column)
Kamala D. Harris Announces Slight Decrease in Hate Crimes in 2011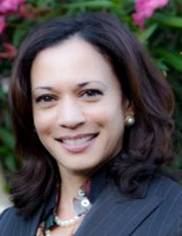 KAMALA HARRIS
State Attorney General
Attorney General Kamala D. Harris yesterday announced that the number of reported hate crimes in California decreased 4 percent in 2011. There were 1,060 hate crime events reported state­wide in 2011, a decrease from the 1,107 hate crime events reported in 2010, Harris said in a media statement.
"There is no place in our inclusive Golden State for hate crimes and their destruction of what makes California so special," the press release said. It continued:
"I welcome the decrease in these senseless crimes and commend state and local law enforcement for their efforts to protect every Californian."
"Hate crimes with race/ethnicity/national origin account for the most common type of hate crime in the last 10 years and represented 57.5 percent of all hate crime events in 2011. Anti-Black hate crimes account for 29.5 percent of all hate crimes. Since 2002, anti-Hispanic hate crimes have decreased by 43.6 percent."
Hate crimes events involving a religious bias have increased slightly, from 198 in 2010 to 201 in 2011, according to the release, which said:
"Anti-Jewish hate crimes continue to be most common, accounting for 8 percent of all hate crimes reported since 2002. Of the 201 hate crimes involving a religious bias in 2011, 132 were anti-Jewish."
Harris' statement said that in 2011, 253 cases were filed for prosecution. It said:
"Of the 253 filed, 204 were filed as hate crimes. Of the 161 cases with a disposition available for this report, 46 percent (74) were hate crime convictions, 50 percent (80) were other convictions and 4 percent (7) were not convicted."
All previous California hate crime reports can be found at: http://oag.ca.gov/cjsc/pubs#hate.
•The Los Angeles Paralegal Association's Downtown Section is offering a charity wine tasting event tomorrow night. The event will start at 6 p.m. at the Coral Tree Pavilion, Union Bank Building, 445 S. Figueroa Street, Los Angeles, CA. Non-members and walk ins are welcome. Admission is $25.
•The Pasadena Bar Association's Family Law Section is offering a luncheon presentation on pre-nuptial agreements on Sept. 27 called "If you Love Me, Put it in Writing." It features Peter Walzer, vice president of the American Academy of Matrimonial Lawyers. The event will be at Noor Restaurant, 260 E. Colorado Blvd. in Pasadena. Information is available by telephoning 626-298-8670.
•The Women Lawyers of Los Angeles' Criminal Law and Family Law Networking Reception is to take place on Thursday, Oct. 4 at 6 p.m. at McCormicks & Schmick's restaurant, 206 N. Rodeo Drive, Beverly Hills. The event announcement states:
"Come network and mingle in beautiful Beverly Hills."
Information is available by telephoning Maria Hamar, 310-550-0460.
Copyright 2012, Metropolitan News Company