Thursday, August 23, 2012
Page 15
SNIPPETS (Column)
Both DA Candidates Claim to Be Ahead in the Polls
Each of the two candidates for Los Angeles County district attorney, Chief Deputy District Attorney Jackie Lacey and Deputy District Attorney Alan Jackson, is claiming to be ahead in the polls.
The campaign team for Lacey yesterday released the results of a telephone poll of 404 high-propensity voters, taken between Aug. 19-21.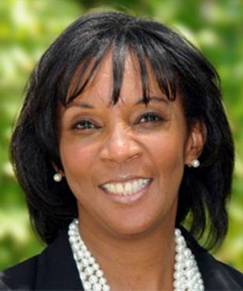 JACKIE LACEY
Chief Deputy District Attorney
Pollster Paul Goodwin says in a report:
"Lacey leads Jackson 26% to 13% in an initial head to head vote question in which voters were told only the candidates' names and actual ballot titles.
"A second vote question shows Lacey widening her lead to 43% to 27%, a 16 point lead, after voters heard about Jackson's record as a prosecutor as well as his awards and endorsements."
The Jackson camp reports in a press release on Monday:
"Today the Alan Jackson for District Attorney campaign released a new poll showing that in a profile match up, in which the candidates' names are withheld, Alan Jackson defeats opponent Jackie Lacey by 14 points. Jackson garners 48% of the vote to Lacey's 34%, with less than 18% of voters undecided."
A memo from pollster Jill Normington says:
"[V]oters prefer an experienced prosecutor like Jackson to an experienced manager like Lacey. As the data show, more prefer a potential DA with Jackson's biography than one with Lacey's description."
The description of Jackson was:
"A candidate with 17 years experience as a prosecutor in the District Attorney's office who was a deputy in the Hard Core Gang Unit and Major Crimes Divisions. This candidate has successfully prosecuted hundreds of violent criminals."
Lacey was described in these words:
"A longstanding member of the District Attorney's executive management team who has reviewed almost every major case involving public corruption, police misconduct, organized crime, complex fraud and other crimes. This candidate is a proven leader with the right experience."
Jackson campaign strategist John Thomas provided the MetNews with this reaction to Lacey's poll:
"An initial head to head without additional information is irrelevant at this point.
"Lacey's poll shows 61% of voters are undecided. We agree. That means they are open to hearing about the candidates and our polling demonstrates that voters prefer someone with Alan's profile. They opt for a prosecutor over a manager. Moreover, with that many undecideds our resource advantage is a huge boon to Jackson's candidacy. Lacey didn't even have the money to buy a candidate statement. She missed the deadline due to lack of funds. Jackson purchased one.
"Once we mention that Ms. Lacey lied under oath to protect a political boss her support abandons her at an alarming rate.
"Jackson outraised her by more than 5-1 in June."
In connection with testimony before the Los Angeles County Employee Relations Commission, Lacey at one point corrected earlier testimony.
Lacey's campaign consultant, Parke Skelton, responded:
"1. After reading a positive paragraph about both candidates, Jackie Lacey's lead grew to 43% to 27%. An initial head to head is extremely relevant—it tells us where we start, and we start with a 2 to 1 lead.
"2. Voters do not prefer a candidate with Jackson's profile. In our poll we asked if voters prefer 'a successful prosecutor with no management experience' Or 'a successful manager who is not currently a courtroom prosecutor.' They selected the 'successful manager' by a 52% to 24% margin. Voters not surprisingly want someone running the DA's office who has experience running the DA's office.
"3. We had plenty of money to buy the ballot statement. We bought one in the primary and Jackson did not. Our decision not to buy one in the general was tactical.
"4. If Jackson's profile is so compelling why do they feel it will be necessary to wage a campaign of character assassination against Lacey in order to win?
"5. Jackson had a strong fundraising month in June. He started out very strong in the primary as well, but we caught and passed him. We will be fully funded."
•Jackie Lacey has announced an endorsement by the Los Angeles County Federation of Labor, which a press release from her camp on Tuesday terms "one of the most potent political forces in L.A. County."
The group's executive secretary-treasurer, Maria Elena Durazo, is quoted as saying:
"All working families want to live and work in neighborhoods free of fear and violence. L.A. County's labor movement overwhelmingly supports Jackie Lacey because she has the experience and commitment to work for a safer community and to be a powerful advocate for justice for all."
The press release quotes Lacey as commenting:
"I come from a family of union members. My father cleaned parking lots for the City of Los Angeles and my mother was a cook for LAUSD after working as a factory garment worker. I understand the importance of the labor movement in working for decent living standards for working families. I am thrilled to have the support of the County Fed in this race."
•Alan Jackson has declared that the Mexican American Bar Association PAC, which earlier endorsed Lacey, now endorses him, as well.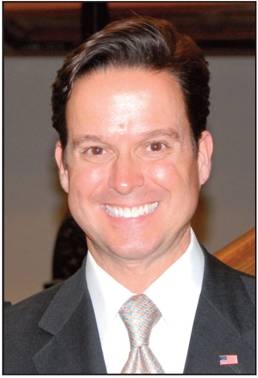 ALAN JACKSON
Deputy District Attorney
A press release Monday quotes MABA PAC President Felipe Plascentia as remarking:
"The Mexican American Bar Assoc. PAC is proud to endorse Alan Jackson for District Attorney. As a top prosecutor, Alan Jackson says we cannot handcuff our way out of the crime problem, and he lays out a progressive and comprehensive plan to back it up.
"Alan's focus is on prevention and community outreach programs that address the root causes of crime and corruption, reduce recidivism and keep kids out of gangs in the first place. Los Angeles County faces public safety challenges that are unprecedented, and we will be well served by Alan's modern and innovative approach to keep our communities safe."
•The Beverly Hills Bar Association on Sept. 27 will hold its annual Installation and Awards Dinner, with John K. Rubiner being sworn in as president.
Jeanine Percival Wright will take the oath as Barristers president and Dawn Coulson as Bar Foundation President.
U.S. District Court Senior Judge A. Howard Matz of the Central District of California will be the installing officer,
Attorney Gary S. Greene, founder and conductor of the Los Angeles Lawyers Philharmonic, will receive the President's Award.
The event will take place at the Four Seasons at 300 South Doheny Drive, in Los Angeles.
Tickets are presently being sold for $185, with the price going up to $200 after Sept. 17. Tables are now $1,800, but will cost $1,950 after Sept. 17,
Reservations are available online or by telephoning (310) 601-BHBA.
•The Administrative Office of the Courts has a response to an Aug. 17 "Snippets" item. It was reported here:
"The [AOC] wants the County of Fresno to buy from the state, at fair market value, the Clovis courthouse. That's a courthouse the county turned over to the state, at no charge, for the purpose of it being maintained as a courthouse, under state court funding."
Teresa Ruano, of the AOC's Office of Communications, advises:
"The AOC offered the County the courthouse at fair market value because it must do so, by law. When the Judicial Council must dispose of buildings vacated by courts, the AOC must follow requirements spelled out by the legislature and detailed in statute.
"The Trial Court Facilities Act of 2002 is quite specific on this. Government Code Section 70391(c)(2) states:
"The Judicial Council shall consult with the county concerning the disposition of the facility. Notwithstanding any other law, including Section 11011, when requested by the transferring county, a surplus facility shall be offered to that county at fair market value prior to being offered to another state agency or local government agency."
Copyright 2012, Metropolitan News Company