Thursday, June 7, 2012
Page 11
SNIPPETS (Column)
Silberman to Be Feted in Pasadena as Family Law Judge of the Year
The Family Law Section of the Pasadena Bar Assn. will honor Los Angeles Superior Court Judge Harvey Silberman as Family Law Judge of the Year on June 27, it was announced yesterday.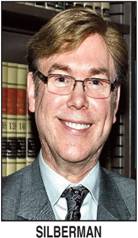 Speakers are listed as Los Angeles Superior Court Judges Mark A. Juhas, Mary Thorton House, and Scott Gordon.
The event is scheduled for 6:30 p.m. but doors will open at 6, according to the announcement.
Noor Restaurant at 260 East Colorado Boulevard in Pasadena will be the venue. The cost is $75.
Reservations are available by e-mailing om@duganlittle.com or telephoning (626) 296-8670.
•The Litigation Section and Criminal Law Section of The San Fernando Valley Bar Assn. will hear a discussion on June 26 of "Overcoming Critical Issues in Your Civil and Criminal Practice."
The event will be held from 6-7 p.m., with one hour of MCLE credit provided.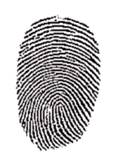 Los Angeles Superior Court Judge Bert Glennon will be joined by his former colleagues on the court, Michael Hoff and Alice Altoon.
With reservations, members will be charged $35 and non-members $45, with an an additional $10 being assessed on those who pay at the door.
Reservations are available by telephoning (818) 227-0490.
•The Santa Clarita Valley Bar Assn. has slated a talk for June 21 on "Benefits of Using a Private Investigator in Your Practice."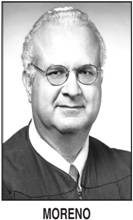 The speaker at the 6 p.m. event will be Tawni Tyndall, one of the private investigators in the Phil Spector murder case.
The cost is $45 for members who make reservations by June 18 and $50 for all others.
Reservations can be made by sending an email to info@scvbar.org or by telephoning Sarah at (855) 506-9161.
•The Libertarian Law Council and the Los Angeles Lawyers Chapter of the Federalist Society will stage a "2011-2012 California Supreme Court Round-Up" at noon on June 12.
Moderating the discussion will be former California Su­preme Court Justice Carlos R. Moreno, now with Irell & Manella LLP. Panelists are Lisa Jaskol, of Public Counsel Law Center; Rex Heinke, of Akin Gump Strauss Hauer & Feld LLP; and Jeremy B. Rosen, of Horvitz & Levy LLP.
The event will take place at 2029 Century Park East, Concourse Level, Conference Room A.
Reservations are available by e-mailing la.fedsoc@gmail.com.
The cost of the lunch is $15. Payment will be accepted at the door.
Copyright 2012, Metropolitan News Company