Tuesday, May 29, 2012
Page 11
SNIPPETS (Column)
Lawyers Philharmonic to Perform at Disney Hall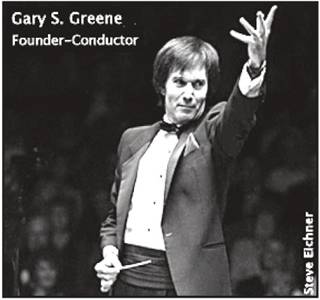 The LA Lawyers Philharmonic will perform at its "3rd Annual Concert Extraordinaire" on July 21 at Walt Disney Concert Hall.
Founder-conductor Gary S. Greene's full-sized orchestra will be accompanied by its chorus, Legal Voices.
The concert will start at 8 p.m.
Greene will conduct the Carmina Burana. The program will also include the American premiere of an original work by Ivo Josipović, president of Croatia (and an attorney), and selections from the Broadway musical Les Miserables.
Tickets are priced from $20-$100. They are available through Ticketmaster or at the box office.
Information is available at www.LALawyersPhil.org.
•The Bankruptcy Law Section of the Beverly Hills Bar Assn. has slated a June 14 lunch program on "Hidden Liens: What You Don't Know Could Hurt You."
Participants will be attorneys Alan M. Mirman of Mirman. Bubman & Nahmias, LLP, Anne Peterson of Paul Hastings and Janofsky, and Jason Wallach of Gladstone Michel Weisberg Wilner & Sloan, ALC.
The meeting announcement says:
"This program is a primer on the myriad of hidden liens that don't show up on a UCC search or a title report. The program will include a discussion identifying the wide array of hidden liens including liens arising from sales transactions, liens for the performance of services, liens arising in litigation and tax liens, how these liens arise and how to protect the lien once you have it.
"The program will reference the Hidden Lien report published by the Commercial Transaction Committee of the California State Bar and can be downloaded from the State Bar web site."
Registration and lunch are scheduled for noon, with the program at 12:30 p.m.
It will take place at Lawry's Restaurant, 100 North La Cienega Blvd.
The cost for those who pay in advance is $70 for section members, $90 for BHBA members who are not members of the section, $45 for BHBA law students, $55 for other law students, and $110 for others. There is an additional $20 assessed on those who pay at the door.
Those attending will receive one hour of MCLE credit.
•The Taxation Section of the Los Angeles County Bar Assn. on June 1 will hold the annual Dana Latham Award Luncheon.
It will take place in the Bunker Hill Ballroom of the Omni Los Angeles Hotel, 251 South Olive Street.
David Wheeler Newman will receive the award "in recognition of his outstanding contributions to the community and the legal profession in the taxation field," the section has announced.
The keynote speaker will be Rachel Moran, dean of the UCLA School of Law.
Registration will begin at 11:30 a.m., with the lunch and program slated to begin at noon.
The cost is $60 for government employees, $100 for LACBA members, and $120 for others.
No MCLE credit is offered.
Reservations can be made by telephoning the Member Services Department at (213) 896-6560.
Copyright 2012, Metropolitan News Company