Friday, May 25, 2012
Page 15
SNIPPETS (Column)
Pasadena Bar Unit to Hear About 'Social Media & Discovery'
"Social Media & Discovery" is the topic of the Pasadena Bar Assn.'s PBA Family Law Section lunch program on Wednesday.
Participating in the discussion will be section chair Christopher C. Melcher, a partner in the firm of Walzer & Melcher LLP, sole practitioner Shanon K. Quinley, and Fernando Luna, an associate with the Law Office of Fritzie Galliani.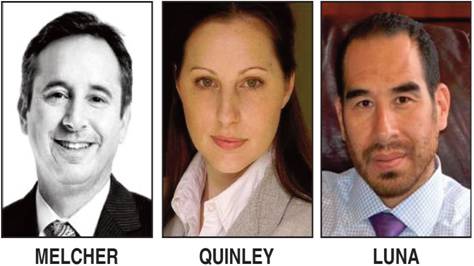 Check in is scheduled for 11:30 a.m., with lunch at noon.
The event will be held at Noor Restaurant, 260 E. Colorado Boulevard, Suite A209, in Pasadena.
The cost is $40 for members and $50 for non-members. One hour of MCLE credit will be provided.
Reservations are available by e-mailing om@duganlittle.com or telephoning 626-296-8670.
•The Pasadena Bar Assn. will be staging its annual picnic on June 15, starting at 4 p.m.
The venue will be Southwestern Academy, 2800 Monterey Rd., in San Marino.
The cost is $30 for members, $60 for non-members, and $25 for judicial officers.
Reservations, which are required, may be made by e-mailing info@pasadenabar.org.
•The Southern California Business Litigation Inn of Court of the Beverly Hills Bar Assn. will hear moot court aguments on motions relating to liability of an innkeeper for the death caused by an underage patron with a phony ID to whom it served too much alcohol.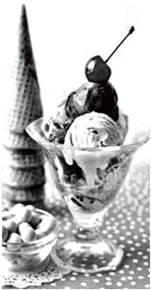 This fact situation is presented:
"A minor, using a fake I.D. which is delaminated and falling apart, orders several 'Red Bull & Vodkas' at a restaurant during the establishment's 'Toga Party' night, leaves drunk after being 'cut off' by the waitress, and rear ends the vehicle of a stockbroker. The victim remains conscious but succumbs to horrific injuries several days later. The decedent's husband sues the bar owner/operator and its parent corporations for wrongful death and for her survival action."
Los Angeles Superior Court Judge William P. Barry will chair the meerting and act as a panelist. Other panelists will be Whitney B. Walters, Sheppard Mullin; Geoffrey M. Gold, Davidoff Gold LLP; Annie Hey Hwa Cho, Ogletree Deakins Nash Smoak & Steward; and Randall A. Spencer, Law Offices of Randall A. Spencer.
The event will take place June 7 in the Westwood Room of the Westside Tavern, 10850 W. Pico Boulevard, Los Angeles.
Registration and cocktails are slated for 6 p.m. and the dinner and program for 6:30 p.m.
The cost is $83 for members who pay in advance ($93 at the door); $99 for guests of members; free for sitting bench officers.
There will be one unit of MCLA credit, including a unit in substance abuse.
•The San Fernando Valley Bar Assn. will be holding a "Member Appreciation Ice Cream Social" on June 12 from 5:30-7 p.m.
It will take place at 21250 Califa Street, Suite 113, in Woodland Hills.
There will be ice cream sundaes and milkshakes, a raffle for prizes, a special recognition for SFVBA volunteers, and member benefits providers' booths.
Reservations are available by telephoning (818) 227-0490, ext 105, or e-mailing events@sfvba.org.
Copyright 2012, Metropolitan News Company