Friday, August 3, 2012
Page 1
Police Rights Attorney Gregory Smith Formally Declares Los Angeles City Attorney Candidacy
By a MetNews Staff Writer
West Los Angeles attorney Gregory Smith yesterday formally declared his candidacy for the post of Los Angeles city attorney.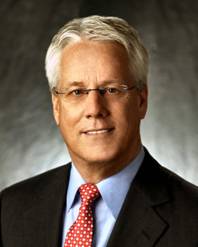 GREGORY SMITH
Attorney
His candidacy comes as no surprise. Smith has already raised $161,425, according to his latest report, filed with the Los Angeles City Ethics Commission.
That amount is dwarfed by the $655,524 raised by termed-out Assemblyman Mike Feuer, D-Los Angeles, who announced his candidacy Feb. 14. Also planning to run is Senior Assistant Los Angeles City Atty. Eduardo Angeles who has gathered together in excess of $67,174.
The incumbent, Carmen Trutanich, has indicated to reporters his intention to run for reelection in the March primary. However, the Los Angeles Times observed in an online blog yesterday that his campaign debt from his ill-starred race for district attorney is "a situation that could complicate his bid for reelection in March."
Times Blog Contradicted
Early yesterday, it was reported Trutanich "has racked up more than $154,000 in unpaid bills from his unsuccessful run for district attorney," citing a report filed with the county Registrar-Recorder's Office. However, a 4:47 p.m. update said that Trutanich adviser John Schwada had contacted the newspaper to report that he has whittled down the debt to $112,000, the amount he owes his campaign consultant in the district attorney's race, John Shallman.
Trutanich came in third in the June 5 primary, with Los Angeles Chief Deputy District Attorney Jackie Lacey coming in first and Los Angeles Deputy District Attorney bagging second place. As they head toward the Nov. 6 run-off, Jackson is ahead in fundraising, reporting that he garnered $383,000 between May 20 and June 30, with Lacey drawing $70,875 in that time period.
Consultants Change Sides
Shallman is now handling the Feuer campaign. John Thomas, who successfully guided Trutanich's 2009 bid for city attorney, is managing Smith's effort, along with those of Jackson and mayoral candidate Kevin James.
 Trutanich has no signs of a campaign organization, and has not filed papers with the Ethics Commission indicating an intention of raising money.
In yesterday's press release, Smith is quoted as saying:
"Having dedicated nearly my entire life as a top attorney representing everyone from cops to whistleblowers in the City of Bell, I have decided that I can do more good serving as City Attorney. I believe I have the legal expertise, vision, understanding and leadership to bring a commonsense voice to our city government.
"I plan to run a robust and inclusive campaign throughout the City as I work to earn your support."
Copyright 2012, Metropolitan News Company