Thursday, November 29, 2012
Page 3
Attorney and Former Judicial Candidate to Retire
By a MetNews Staff Writer
Attorney and former Los Angeles Superior Court candidate Eugene Salute said yesterday he will give up the practice of law at the end of the year.
After 48 years, "I just didn't want to practice anymore," Salute, 74, told the MetNews. He and his wife, who retired from her consulting business about two years ago, own a house in La Quinta and will be moving there permanently, he said.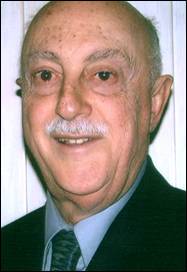 EUGENE SALUTE
Attorney
A former licensed private investigator, he said he plans to seek a volunteer position with the Riverside County Sheriff's Department. He said he is no longer interested in serving as a judge pro tem, which he has done for the past 16 years.
The Encino sole practitioner said the work has been "interesting," and that he has seen "a lot of changes." He declined to comment as to whether those changes have been for the better.
Salute was one of three candidates who challenged Los Angeles Superior Court Judge Dan Oki in 2004.
The primary issue for the opponents was an administrative decision Oki, as supervising judge of the criminal courts, made in May 2003. The judge ordered the commissioner in charge of an arraignment court to stop arraigning in-custody defendants at the usual 4:30 p.m. cutoff time, on a day when there were so many of them that 26 had to be released when they could not be brought before the bench by that hour.
Oki said he did not anticipate defendants would be released and that he would not have issued the order if he had. He took administrative steps to prevent it from happening again, but Salute and the other challengers—both deputy district attorneys—blamed the supervising judge and said he endangered public safety. Oki won the election without a runoff.
Salute's campaign that year largely collapsed after a court ruled that he could not use any version of the title "temporary judge" in his ballot designation. He ran fourth with nine percent of the vote, compared to 57 percent for Oki, 23 percent for Hilary Rhonan, and 12 percent for Marc Debbaudt.
A graduate of UC Berkeley and Hastings College of the Law, Salute made two prior bids for judicial office, running in 1978 against Los Angeles Municipal Court Judge Elwyn Bennett—uncle of longtime Los Angeles Superior Court counsel Frederick R. Bennett—and in 1982 against Superior Court Judge Leopoldo Sanchez.
Sanchez, who had been censured for giving presigned bail orders to bondsmen, was eventually defeated, but not by Salute.
The most interesting case he handled, Salute said, was one in which he represented himself after the Los Angeles County Sheriff's Department refused to allow him to apply for a concealed firearms permit.
The department, he explained, told him there were no application forms because its policy was simply not to issue such permits, even though it had discretion to do so by statute. In Salute v. Pitchess (1976) 61 C.A. 3d 557, the court said he was entitled to a writ of mandate, ruling that while the sheriff had discretion to grant or deny a permit following investigation, he could not simply refuse to exercise that discretion.
Salute, who as a licensed private investigator was allowed to carry a gun openly on his person or in his vehicle but could not conceal one, said that after winning the case, he never went back to apply for the permit.
The losing attorney in the case, Deputy County Counsel John P. Farrell, was later a Los Angeles Superior Court judge.
Copyright 2012, Metropolitan News Company