Friday, October 26, 2012
Page 1
Retired Commissioner Gerald Richardson Dies at 68
By a MetNews Staff Writer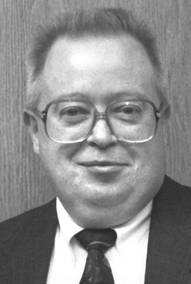 GERALD RICHARDSON
1944-2012
Retired Los Angeles Superior Court Commissioner Gerald T. Richardson has died at the age of 63.
Presiding Judge Lee Edmon notified court personnel yesterday in an e-mail, which read:
"It is with sadness that I inform you of the passing of Retired Commissioner Gerald Richardson on October 8, 2012 in Maryland. He is survived by his wife Karen, son Alex and wife, and two granddaughters Elizabeth Megan (2 yrs.) and Rebecca Delaney born September 13, 2012. Jerry got to hold her once before he became very ill. He suffered from diabetes for many years and passed away due to faulty dialysis, congestive heart failure and renal failure."
Richardson retired from the court in 2008, after a lengthy sick leave. A confidential source told the MetNews at the time that he was involuntarily retired after failing to act on his retirement options.
Richardson was elected a Los Angeles Municipal Court commissioner in 1988 after having worked for six years as a Los Angeles County deputy public defender and for a little more than two years as a solo practitioner in Van Nuys. He became a Superior Court commissioner following unification in 2000.
In 1992, Richardson made an unsuccessful bid for a Los Angeles Municipal Court judgeship. He received a well-qualified rating from the Los Angeles County Bar Association, but lost to then-Deputy City Attorney Stephanie Sautner, now a Superior Court judge.
His campaign was run by the political consulting firm Cerrell Associates Inc. Hal Dash, now chairman of the firm, remembered Richardson yesterday as "a nice guy, very low-key, but very well qualified."
But it was very hard for commissioners to get elected to judgeships at the time, Dash said. Richardson and a retired commissioner, John Ladner, failed to get enough votes in the three-way race to force prosecutor Sautner into a runoff.
Richardson worked as a computer programmer in his native Washington, D.C. from 1965 to 1973 and at UCLA from 1973 until 1979, when he opened his law practice.
He married his high school sweetheart in 1967. Karen M. Richardson was admitted to the State Bar in 1989 and became a deputy public defender.
The future commissioner was able to bypass college by taking an equivalency exam and went straight to law school. He served as student body president during his third year of school at Woodland University Mid Valley College of Law (now the University of West Los Angeles School of Law) and graduated in 1978.
Before becoming a judicial officer, he served on the boards of the San Fernando Valley Criminal Bar Association, the Santa Monica Bar Association, and Westside Legal Services.
Edmon suggested that memorial donations be made to the American Diabetes Association, http://www.diabetes.org/donate/, and that flowers and cards be sent to the family at 7610 Beach Drive, Pasadena, MD 21122.
Copyright 2012, Metropolitan News Company