Tuesday, August 21, 2012
Page 3
San Diego Attorney Named Co-President of Littler Mendelson
By a MetNews Staff Writer
Two partners in the firm of Littler Mendelson, P.C., one of whom is based in San Diego, will serve as co-presidents and co-managing directors, beginning next year, the firm announced yesterday.
Jeremy Roth of San Diego and Thomas Bender of Philadelphia will take the reins of Littler, which describes itself as the world's largest employment and labor law firm representing management, effective Jan. 20 for an eight-year term. Bender and Roth succeed Marko Mrkonich, who has served as president and managing director since 2005 and will return full time to the practice of law at the firm.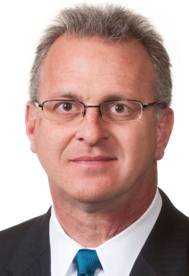 JEREMY ROTH
Attorney
"It has been a tremendous eight years and I look forward to handing the reins to Tom and Jeremy under our new dual leadership platform," Mrkonich said in a statement. "The firm is well positioned in the global legal marketplace and together Tom and Jeremy are poised to advance the firm's strategic initiatives over the next eight years – both domestically and internationally. Furthermore, their combined skill sets and history with Littler will enhance the firm's commitment to quality and client service – which means handling sophisticated and complex labor and employment matters efficiently and effectively."
The firm said its board of directors unanimously selected Bender and Roth on Aug. 15.
"During the next eight years, Littler will look to significantly expand its global presence, further strengthen its footing in the domestic market, and continue to lead the charge in innovating new technology-based approaches to client service and case management," Garry Mathiason, chairman of the board at Littler, said in a statement.
"It has been exciting to see the firm's transformation over the last 23 years, particularly the successes achieved under Marko's leadership," Roth added. "His vision and guidance has catapulted Littler's growth with domestic and international expansion spanning five time zones, enabling the firm to meet the needs of its clients in strategic geographic markets. Additionally, he has been instrumental in the firm's financial success, which is truly a remarkable feat during what has been a period of significant change for the legal industry and overall business environment. I am honored to be following in his footsteps and look forward to working with Tom on this collaborative effort."
Bender founded and served as managing shareholder of Littler's Philadelphia office,. He is a graduate of the Naval Academy and of Catholic University of America's law school.
Roth is currently managing shareholder of Littler's San Diego office, representing retailers, hotels, and other management clients in state and federal courts and before various governmental agencies. His experience includes alleged discrimination, wrongful termination, employment-related torts, wage and hour claims, and class and collective action claims.
Roth has also been active in Littler's global expansion especially in Latin America and is a former chairman of the San Diego County Bar Association's Labor and Employment Law Section.
Roth earned his law degree from Boston University, a master's in industrial relations from Michigan State University, and a bachelor's degree from Iowa State University. He has been a member of the State Bar since 1987.
Copyright 2012, Metropolitan News Company