Wednesday, September 19, 2012
Page 1
Court of Appeal Upholds a $54,000 Fee Award to Century City Attorney Sued for Client-Snatching
By a MetNews Staff Writer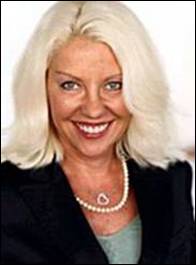 LISA L. MAKI
Los Angeles attorney, plaintiff in action held to be a SLAPP
The Court of Appeal for this district yesterday upheld an award of $54,208.28 to a lawyer who was sued by another lawyer for stealing her clients.
The opinion, which was not certified for publication, was written by Dennis Perluss, the presiding justice of Div. Seven. It affirms a decision by Los Angeles Superior Court Judge Malcolm Mackey.
Mackey granted an anti-SLAPP motion filed by Century City attorney Joseph Yanny of Yanny and Smith, dismissed the action against him, and awarded the fees.
Yanny had been named in a cross-complaint by downtown Los Angeles lawyer Lisa L. Maki. The complaint in the case was filed against Maki by two former clients, Steve Burgin and his fiancée, Imelda Lara, alleging malpractice.
Those clients had earlier dropped their representation by Maki and became clients of Yanny.
In her cross-complaint, Maki sought damages from Yanny for intentional and negligent interference with contract, intentional interference with prospective economic advantage and defamation.
According to the cross-complaint, Maki was representing several persons in connection with claims against their former employer, Hollywood producer Jon Peters; Burgin was a client of hers and his action against Peters was impending; Yanny suggested to Maki that they combine forces and that Burgin receive a kickback for any new clients he brought in; Maki spurned the proposal and advised Yanny of the unethical nature of it; Yanny mediated the dispute between Burgin and Peters without Maki being present.
Brian Quintana, another former employee of Peters, said in a declaration—which Mackey discounted but which Perluss cited to put the facts in context—said that Peters offered Burgin $50,000 and his old job back for releasing his claims and if he would encourage other clients of Maki to drop their actions.
Litigation Privilege
Mackey held that all of the claims stemmed from statements made in the course of litigation, or in preparation for it, and that the litigation privilege precluded liability. The appeals court agreed.
"As a general rule, a cause of action arising out of the defendant's 'litigation activity' directly implicates the right to petition and is subject to a special motion to strike," Perluss wrote, adding that pre-litigation statements were included where suing is " 'contemplated in good faith and under serious consideration.' "
Maki contended that the "illegal acts exception" applied, citing violations by Yanny of the Code of Professional Responsibility and the Business and Professions Code.
"Many of the details of Yanny's activities are disputed, and his statements and conduct giving rise to Maki's claims are not 'illegal as a matter of law,' " Perluss responded.
The jurist said the "commercial speech exception" was not applicable, either.
"The communications alleged here were intended to coerce settlement or abandonment of lawsuits filed by various ex-employees of Peters," saying that "[t]hese statements were not commercial speech" within the contemplation of the anti-SLAPP statute.
Burden Not Met
Perluss said that once Mackey found the conduct described in the complaint was within the ambit of the anti-SLAPP statute, the burden shifted to Maki to show reasonable possibility of prevailing at trial. In light of the litigation privilege, such a possibility did not appear, he declared, explaining:
"The statements Yanny are alleged to have made—both in the course of the meeting with Burgin and Peters that resulted in the settlement of Burgin's potential claims and later in directing Burgin to urge other clients of Maki to resolve or dismiss their actions against Peters—unquestionably relate to anticipated or actual litigation. Accordingly, the privilege attaches to all such communications, even if made in a context that might give rise to an ethics violation. No matter what motivated these statements, they are all privileged; and Maki cannot demonstrate a reasonable possibility of prevailing were the instant litigation to proceed."
Fee Award Mandatory
Perluss noted that an award of attorney fees is mandatory when an anti-SLAPP motion is granted, and rejected the contention by Maki that an exception should be made because she offered to dismiss Yanny as a cross-defendant two days after the cross-complaint was filed. The jurist wrote:
"Yanny responds on appeal that Maki offered merely to dismiss the claims without prejudice and with a tolling agreement, contending it was reasonable for him to reject Maki's limited proposal.
"The trial court considered this argument and rejected it. The court also considered and likewise rejected Maki's contention fees and costs incurred between the filing of the anti-SLAPP motion and the court's ruling could not be recovered. The court's ruling on Yanny's fee motion was well within its discretion, and we will not disturb it."
In her cross-complaint, Maki also named Peters. Perluss said Mackey did not abuse his discretion in allowing Peters to join in Yanny's anti-SLAPP motion.
The case is Maki v. Yanny, B231712.
Maki was in depositions in New York yesterday and unavailable for comment.
Yanny Derides Action
Yanny said yesterday that the action against him was "ridiculous, absolutely absurd."
He said he was "glad" the Court of Appeal saw the correctness of the trial court decision and "saw it quickly," noting that argument had taken place only 10 days earlier.
Yanny said that if Maki reported him to the State Bar in connection with the ethical breaches she contended, he was unaware of it.
"She was more concerned about the money," he remarked.
The opinion said that Maki sued for defamation but did not indicate what statement by Yanny was purportedly defamatory. As to what the statement was, Yanny said:
"I haven't the foggiest idea."
He commented that the pleading was defective.
Christina M. Coleman of the Law Offices of Lisa L. Maki represented Maki. Yanny represented himself, along with Mark Goldowitz and Paul Clifford of the California Anti-SLAPP Project.
Raphael B. Emanuel acted for Peters.
Peters has been beset by other litigation. Quintana, co-producer with Peters of "Superman—Man of Steel," brought a sexual harassment action against him in 2008.
That action was settled in 2010.
Shelly Morita, a former personal assistant, also sued Peters for sexual harassment. A jury last year awarded her $822,000 in lost wages and $2.5 million in punitive damages.
Burgin, Peters' personal trainer, testified in that case on behalf of Peters. Maki also testified, in rebuttal, that Burgin had told her of being sexually harassed by Peters.
Copyright 2012, Metropolitan News Company