Monday, January 23, 2012
Page 3
Fourth Deputy District Attorney Announces Bid for Superior Court
By SHERRI M. OKAMOTO, Staff Writer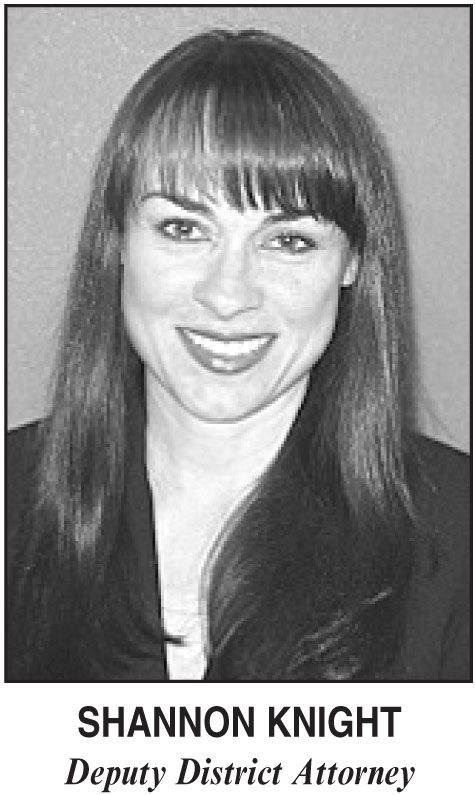 A fourth deputy district attorney on Friday announced that she plans to join the increasingly crowded field for an open seat on the Los Angeles Superior Court.
Gang prosecutor Shannon Knight said that her "preference would be to not run against another DA, but if it happens it happens."
Deputy District Attorneys Sean Coen, Andrea Thompson and Eric Harmon have already launched campaigns and have said they will not challenge a sitting judge.
Other attorneys who have launched campaigns for open seats include private practitioners Berj Parseghian and Benjimin Brees, and Los Angeles Deputy City Attorney Matthew Schonbrun.
Woodland Hills practitioner Mark Bernsley has opened up a campaign account and said he is considering running, and did not rule out running against an incumbent.
Knight said she was "hoping additional seats open up." So far, only two incumbents—Judges Anita Dymant and Judith Vander Lans—have asserted they will not run, but a few others have not returned MetNews calls seeking comment on their plans.
Dymant and Vander Lans have not specified whether they intend to step down before the end of their terms next January. Their seats will be filled by election unless they retire prior to Feb. 13, the first day for submitting nomination documents.
Encino practitioner Robert Ross has taken out signature-in-lieu petitions for the Dymant and Vander Lans seats, as have Coen and Parseghian. Ross has said he intends to run for whichever of the two seats Coen doesn't.
Coen is being advised by consultant David Gould, who is also working with Thompson, Parseghian, and Woodland Hills private practitioner Laurence N. Kaldor on their judicial campaigns. He is also serving as treasurer for Harmon.
Knight said she has retained Gould's services as treasurer, and will "probably" hire him as her advisor as well. If she does so, Knight presumably cannot run against Parseghian, Coen, Kaldor or Thompson unless one of them hires a different consultant.
Her campaign, Knight said, is still in its beginning stages, with a website "in the works," and no fundraising done to date.
She said she has no specific goal in terms of a campaign budget, but that she plans to do some "significant fundraising" and felt she "will certainly be able to compete with the other candidates."
Knight added that she has not "been in full swing in terms of getting the endorsements," she said, but she has secured the backing of Judges Leslie Dunn, Anne Egerton, Daniel Feldstern, Harvey Giss, Michael Jesic, Denise McLaughlin-Bennett, Lloyd Nash, William Ryan, Jose Sandoval, Robert Schuit, Shari Silver, Cynthia Ulfig, Frederick Wapner, and Thomas White.
This year, she said, marks her 11th with the district attorney's office, and her fifth in the hardcore gang division. Knight reported that she has handled over 90 jury trials—including both felonies and misdemeanors—and 17 murder cases during her tenure.
Her time as prosecutor has prepared her for the bench, she said, since "we're still advocates but our job really is to do the right thing, to be fair."
Knight remarked that she has developed "a good base of legal knowledge," and felt she is "able to listen to every side and make an independent judgment and follow the law."
Being "very willing and able to do that," she said she "didn't want to take a chance with waiting" to see how her application for judicial appointment—submitted this past summer—will fare.
"I've seen people wait years and years, and this is something that I really feel strongly about," Knight explained, so "I wanted to take action to try to actually secure the outcome rather than just wait on it."
Knight graduated from UCLA before attending the Chicago-Kent College of Law. She joined the California State Bar in 1998 and spent two years working as a volunteer law clerk and for a no-kill animal shelter before being hired by the District Attorney's Office.
She remains active in animal welfare organizations, and said she regularly takes in stray dogs. Three canines have taken up permanent residence with her.
The attorney is also a member of the Los Angeles County Bar Association, California District Attorneys Association, and the Women Lawyers Association of Los Angeles.
Copyright 2012, Metropolitan News Company