Wednesday, November 14, 2012
Page 1
Emling Becomes First Woman Chief Deputy Public Defender
By a MetNews Staff Writer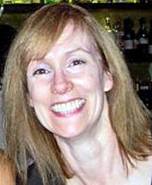 KELLY G. EMLING
Chief Deputy Public Defender-Designate
Los Angeles County Public Defender Ronald L. Brown said yesterday he is appointing Kelly G. Emling as his chief deputy.
She is "the first woman to hold that position and a very interesting person," he told the MetNews, adding:
"She is a single mom with a special needs son."
Emling was admitted to practice in 1985. She received her undergraduate degree at the University of Notre Dame and her law degree from San Francisco School of Law.
She has handled juvenile cases in Long Beach, where she resides.
In 1996 comments published in the Los Angeles Times, Emling reflected:
"I grew up in New York State and now live here. To me the L.A. area is a place of almost endless summer. For those of us who like to run, walk, play, work or dream, Los Angeles is paradise. The selection of beaches is unparalleled."
She was divorced from attorney Michael Emling in 1999.
Copyright 2012, Metropolitan News Company