Thursday, November 1, 2012
Page 1
S.C. Denies Review of City's Dispute With Biker Club
By a MetNews Staff Writer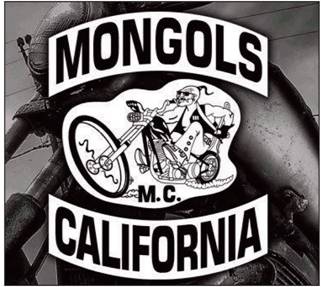 The California Supreme Court yesterday denied review of a ruling by this district's Court of Appeal barring a motorcycle club from suing the City of Lancaster because the club had abandoned its corporate status and said it had no assets.
The justices, at their weekly conference in San Francisco, unanimously left standing Div. Three's Aug. 2 decision in Mongols Nation Motorcycle Club, Inc. v. City of Lancaster, but ordered the opinion by Presiding Justice Joan Dempsey Klein depublished.
Mongols Nation Motorcycle Club, Inc. sued the city and its officials, including Mayor R. Rex Parris, who described the group as "domestic terrorists" in a television interview.
Parris, a prominent Antelope Valley attorney, also said in the interview that the hotel where the group was planning to hold its convention "will be closed forever tomorrow," and proclaimed:
"I don't care about the civil rights of gang members."
The following day, a chain was wrapped around the Desert Inn Hotel, precluding use of the facility. Mongols Inc. had already paid it about $14,000 to reserve more than 100 rooms, plus about $2,500 by way of a food and beverage guarantee.
The group sued under civil rights statutes and for negligent and intentional interference with contractual relationships, intentional infliction of emotional distress, and libel per se and slander per se.
Los Angeles Superior Court Judge Malcolm Mackey denied the defendants' anti-SLAPP motion, and they appealed. But the appellate panel said the appeal was moot because the corporation had filed a certificate of dissolution and did not list the litigation as an asset.
In other conference action, the justices:
•Denied a request by Eric Goldman, a University of Wisconsin law professor who writes a tech law blog, to publish the Aug. 10 opinion of the First District's Div. One in Redmond v. Gawker Media, LLC, A132785.
Scott Redmond, chief executive officer of Peep Wireless Telephony Company, sued after he and his company were featured in an irreverent article on Gawker's Gizmodo blog entitled "Smoke & Mirrors: The Greatest Scam in Tech."
The authors held out Redmond and Peep as the quintessential example about how the annual Consumer Electronics Show is used to promote dubious products.
Redmond contended the article was inaccurate, and submitted an email response that the blog published in full. But Gawker rejected a subsequent demand that the article, and his response, both of which drew voluminous reader comments, be removed from the Internet.
Redmond claimed he had been falsely accused of using non-functioning technology, exaggerating his technical qualifications, and defrauding investors. But the trial judge granted an anti-SLAPP motion and the Court of Appeal affirmed, holding that the statements were opinion and that the plaintiff was required, and failed, to prove malice.
•Summarily rejected a habeas corpus petition by Scott Pinholster, a former Van Nuys resident sentenced to death for killing two men with a knife during the botched burglary of a Tarzana home in 1982.
The U.S. Supreme Court last year overturned a Ninth U.S. Circuit Court of Appeals ruling that would have granted Pinholster a new penalty trial. The Ninth Circuit said Pinholster received ineffective assistance from appointed trial lawyers Harry Brainard and Wilbur Dettmar, both now deceased, but the high court ruled, 6-3, that Pinholster wasn't prejudiced because no reasonable juror would have voted against the death penalty.
The case is In re Pinholster, S193875.
Copyright 2012, Metropolitan News Company