Monday, November 26, 2012
Page 1
Clarke to Leave Superior Court Post After 18 Years
By KENNETH OFGANG, Staff Writer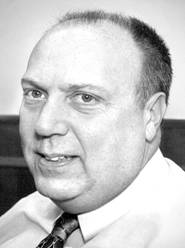 JOHN A. CLARKE
Superior Court Executive Officer
John A. Clarke, the executive officer/clerk of the Los Angeles Superior Court, will retire in March after more than 18 years in the post, the court said Wednesday.
Judicial officers were notified of Clarke's decision by email earlier in the day. A request for comment from Clarke was referred to a court spokesperson, who issued the following statement:
"Mr. Clarke has notified the Presiding Judge of his intention to leave court service on March 31, 2013. Mr. Clarke and the Court are working on a transition plan and we will have more details as they are available."
Pennsylvania Native
Clarke joined the court in February 1995, two months after having been elected by the judges from a field of four candidates selected by a committee. The western Pennsylvania native came to the court from Essex County, N.J., where he had been administrator of the Superior Court.
Clarke, 65, has worked in public and court administration for more than 40 years. A graduate of Widener University in Chester, Pa., he served as a criminal justice planner with the Pennsylvania Department of Justice from 1971 to 1973, and as director of the Criminal Justice Planning Unit for Chester County from 1973 to 1975.
He was a trial court administrator in Beaver County, Pa. and Hudson County, N.J. before taking the Essex County post in 1990.
Huge Court
At the time of his selection, the executive officer oversaw the non-judicial employees of the Superior Court—which then had 235 judges—and of four municipal courts that were part of an administrative unification plan. But when full court unification came in 2000, the Superior Court became a monolith of more than 500 judicial officers and hundreds of support personnel as more than 20 municipal courts disappeared.
Over his tenure, he has regularly had to deal with shrinking resources, burgeoning caseloads, and increasing public demands on the court system.
But the budget crisis of the last few years, which officials have called the worst in the court's history, has been particularly taxing. Clarke and the judicial leadership have had to make major decisions about when, where, and who to cut, and Clarke has had to deliver the bad news to the court's personnel, hundreds of whom have been laid off in the past two years, with hundreds more layoffs anticipated over the next two years.
Copyright 2012, Metropolitan News Company