Thursday, December 6, 2012
Page 1
Superior Court Commissioner Carnahan to Retire
By KENNETH OFGANG, Staff Writer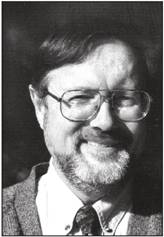 DOUGLAS CARNAHAN
Superior Court Commissioner
Los Angeles Superior Court Commissioner Douglas Carnahan said yesterday he is retiring after nearly 29 years in office.
The jurist told the MetNews his last day on the bench will be Feb. 8 and his official retirement date will be March 28.
"I just felt it was time," the 65-year-old jurist said. "I've just got other things that I'd like to do."
Carnahan explained that he earned a master's degree in professional writing from USC in 2008, and that he'd like to see if some of his work from that period is saleable, as well as do some additional writing and traveling.
He has also taught aspiring paralegals at El Camino College in Torrance for a number of years, and retirement will give him the opportunity to teach more classes—he currently teaches legal writing and is slated to teach contracts and evidence in the spring—as well as to travel, he said.
Several other judicial officers have indicated unofficially that they intend to retire in the next few months. "A lot of people have come to decision that it's time to turn it over to the younger folks," Carnahan said.
Culver City Native
Carnahan was born and raised in Culver City, then went to UCLA where he earned an engineering degree in 1968. After a couple years at Hughes in Canoga Park as a test engineer for guided missile systems, he served as a military policeman and recruiter in the Army.
He then enrolled at Hastings College of the Law in San Francisco, earning his degree in 1975. On graduating, Carnahan opened an insurance defense solo practice in Marina del Rey, then a general practice partnership in Woodland Hills.
During that time he became an adjunct professor of torts at the University of West Los Angeles School of Law in his native Culver City. He taught advocacy skills at USC's law school while working there full time from 1978 to 1981, directing a clinic providing legal services to USC faculty and staff.
After his USC stint he returned to private practice while teaching "lawyering skills" as an adjunct professor at Loyola Law School in 1981 and legal research for paralegal students at USC. He later accepted teaching positions at Northrop University and at El Camino.
South Bay Municipal Court
He was appointed commissioner of the South Bay Municipal Court in 1984, hearing civil, criminal, and traffic cases at the Torrance and Redondo Beach courthouses. He left to return to private practice in 1990, but decided within a few months that he missed the bench and accepted an offer to return as commissioner.
He sought election as a Los Angeles Superior Court judge in 2000, using the ballot designation "Court Commissioner/Professor," although his use of the "Professor" title required him to spend $7,500 to survive a writ proceeding.
He lost the election to Katherine Mader, then a deputy district attorney, but got the chance to do at least some of the work of a superior court judge because the municipal and superior courts consolidated in January 2000—right in the midst of his election campaign.
He currently hears probate, small claims, and unlawful detainer cases in Torrance.
As much as he has enjoyed the work, he said, he is glad to be leaving on his own terms.
"I don't feel I have the energy for it that I once did," he said. "I don't want to wait until someday somebody tells me it's time to go."
Copyright 2012, Metropolitan News Company