Wednesday, December 12, 2012
Page 1
U.S. Senate Confirms Jesus Bernal as Federal Judge
By KENNETH OFGANG, Staff Writer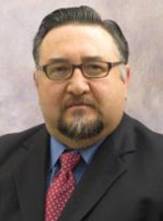 JESUS G. BERNAL
U.S. District Judge
The U.S. Senate yesterday confirmed the nomination of Jesus G. Bernal to be a U.S. district judge for the Central District of California.
Senators approved the nomination by voice vote. The floor session was broadcast on C-SPAN 2 and c-span.org.
Bernal's nomination was approved by voice vote. Once he receives a presidential commission and is sworn in, he will fill the seat formerly held by Judge Stephen Larson, who left for private practice.
President Obama nominated Bernal April 25 to a seat that had been vacant since Larson resigned Nov. 2, 2009.
Bernal, a native of Mexico who is the directing attorney of the Federal Public Defender's Office in Riverside, has been a deputy federal public defender in the district since 1996. He worked in the Los Angeles office until 2006, when he took up his present position in Riverside.
He is also a former secretary of the Riverside County Bar Association.
Kenyon's Law Clerk
He began his legal career as a law clerk to then-Judge David V. Kenyon of the Central District from 1989 to 1991. He was admitted to the State Bar in 1990, and after completing his clerkship worked for almost five years as a litigation associate at the law firm of Heller, Ehrman, White & McAuliffe LLP in Los Angeles, focusing primarily on complex civil litigation.
He graduated from Yale University in 1986 and Stanford Law School in 1989. The American Bar Association reported that a majority of its evaluating committee voted to give him a "qualified" rating, with the minority rating him "not qualified."
In floor remarks, an unofficial transcript of which was provided by her office, Sen. Barbara Boxer said Bernal's confirmation was coming "not a moment too soon." The new jurist is expected to sit at the federal courthouse in Riverside, and Boxer noted that "Riverside County has 23% of the Central District's population but out of the 25 active judges, there is only one active judge sitting in Riverside."
Other Nominees
Boxer also urged the Senate to confirm four other Californians who have cleared the Judiciary Committee and are nominees for long-vacant seats: Magistrate Judge Fernando Olguin in the Central District; Alameda Superior Court Judge Jon Tigar and Deputy U.S. Attorney General William Orrick III in the Northern District; and Sacramento Superior Court Judge Troy Nunley in the Eastern District.
Sen. Dianne Feinstein did not speak on the floor but submitted a statement for the record also urging confirmation of Bernal and the other four Californians.
Earlier yesterday, the Senate confirmed Jack E. Dowdell to be U.S. district judge for the Northern District of Oklahoma, by a vote of 95-0. Dowdell is a Tulsa attorney and once clerked for a Tenth Circuit judge.
He was nominated by the president in February.
O'Connell Hearing Today
In other news, the Judiciary Committee has a hearing scheduled for today on Los Angeles Superior Court Judge Beverly Reid O'Connell's nomination to the Central District court. O'Connell, who received a unanimous "well qualified" rating from the ABA, was nominated last month to succeed Judge Valerie Fairbank, who took senior status March 1.
O'Connell is one of four district court nominees whose hearings are set for today. The others are Andrew Patrick Gordon, a Las Vegas attorney and Claremont McKenna College graduate nominated in the District of Nevada; Ketanji Brown Jackson, a member of the U.S. Sentencing Commission nominated in the District of Columbia; and Shelly Deckert Dick, a Baton Rouge litigator and administrative hearing officer nominated in the Middle District of Louisiana.
Copyright 2012, Metropolitan News Company