Wednesday, January 11, 2012
Page 3
Board of Supervisors Honors Judge Mary Ann Murphy
By a MetNews Staff Writer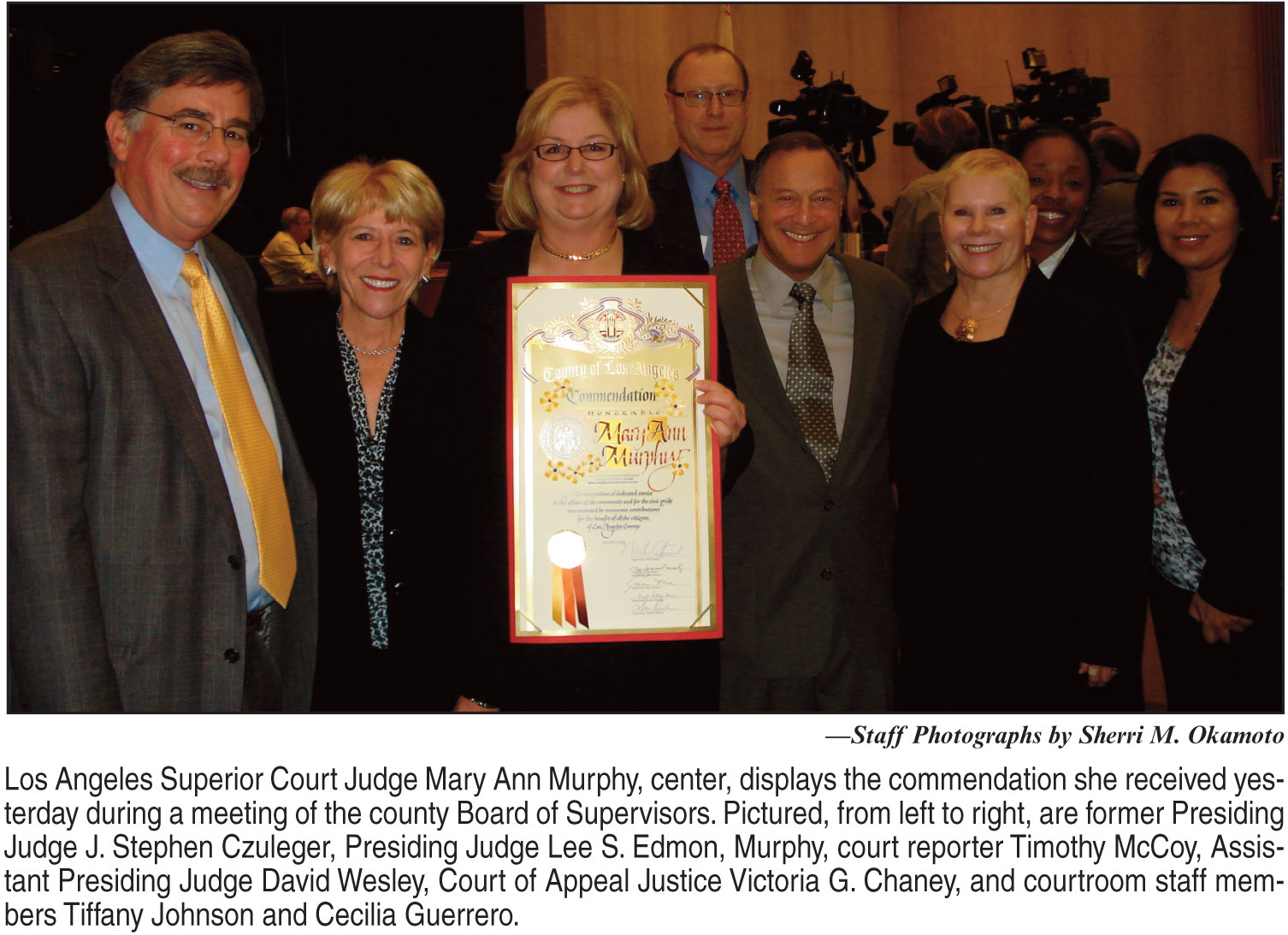 The Los Angeles County Board of Supervisors yesterday honored Los Angeles Superior Court Judge Mary Ann Murphy for her community service.
Supervisor Michael D. Antonovich presented a scroll and praised the judge for her dedicated service to the affairs of the community and civic pride.
Antonovich noted that Murphy was presented with the Daniel O'Connell Award by the Irish American Bar Association in November for her continuous and significant contributions to the legal community and the Irish community.
Murphy has served more than 18 years on the court. She is unopposed thus far for re-election this year.
She has been a member of the statewide Civil and Small Claims Committee, and served four terms on the court's Executive Committee. The judge was also an associate editor of Weil & Brown, Civil Procedure Before Trial for six years and, since 2005, has moderated the Central Civil judges' best practices monthly meetings.
Prior to joining the bench, Murphy spent seven years in private practice and worked for three years as an assistant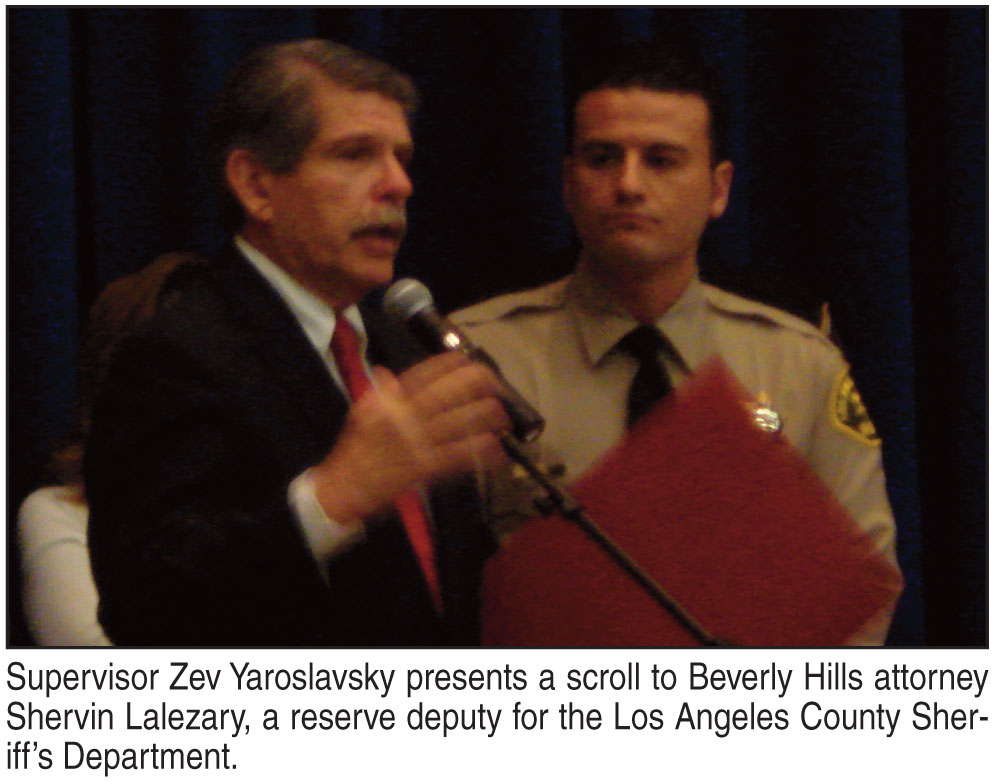 U.S. attorney.
She was licensed to practice in Pennsylvania in 1979, in California in 1980, and in Arizona in 1990.
Murphy attended the State University of New York at Stony Brook before graduating cum laude from the California Western School of Law.
Yesterday's ceremony was attended by Court of Appeal Justice Victoria Chaney, Presiding Judge Lee Smalley Edmon, Assistant Presiding Judge David S. Wesley, former Presiding Judge J. Stephen Czuleger, Court Executive Officer Jack Clark, and Murphy's court staff members, Cecilia Guerrero, Timothy J. McCoy and Tiffany Johnson.
The board yesterday also honored Beverly Hills attorney Shervin Lalezary, a reserve deputy for the Los Angeles County Sheriff's Department. Supervisor Zev Yaroslavsky presented the scroll in recognition of Lalezary's apprehension of arson suspect Harry Burkhart.
Lalezary, 30, is a graduate of UCLA and USC Law School. The Tehran, Iran native has been a member of the State Bar in 2008.
Copyright 2012, Metropolitan News Company