Thursday, December 8, 2011
Page 3
Los Angeles Attorney Set to Lead Sheppard Mullin's New Seoul Office
By a MetNews Staff Writer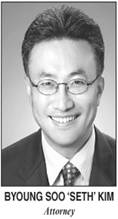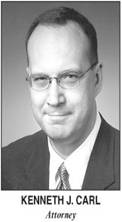 Sheppard, Mullin, Richter & Hampton LLP yesterday announced that it plans to open an office in Seoul, Korea in the first quarter of 2012.
Byoung Soo "Seth" Kim, who is currently based in Sheppard Mullin's Los Angeles and New York offices and chairs the firm's Korea practice, is set to relocate to Seoul in order to lead the new office.
Kim said he was "very excited" about the move, and "look[ing] forward to growing the new office and working more closely with my Korean clients."
Fellow partner Kenneth J. Carl is also expected to split his time between Seoul and Los Angeles, and partner Gary Halling will have a similar arrangement with the firm's San Francisco office, a firm spokesperson said.
Chairman Guy Halgren remarked that many of the firm's clients have operations in Korea—including Samsung, Hyundai Motor, Korea Development Bank, Kookmin Bank, Hana Bank, Woori Bank and Shinhan Bank—so "it makes sense for us to establish a presence in Seoul to provide the support and guidance that our clients require."
He said the planned Korean office also "marks a natural expansion of our greater Asia practice, which includes offices in Shanghai and Beijing."
Kim is a member of Sheppard Mullin's Finance and Bankruptcy practice group, and his practice includes aspects of entertainment law, commercial law, bankruptcy, bank regulatory matters, and bank acquisition transactions.
He attended Seoul National University before going to law school at George Washington University and joining the California State Bar in 2005.
Carl is also a member of the Finance and Bankruptcy practice group. His practice focuses on banking law and corporate finance, advising lenders and borrowers in financing transactions and bank clients in regulatory matters.
He is a graduate of the University of Chicago and Harvard Law School. Carl joined the State Bar in 1986.
Copyright 2011, Metropolitan News Company