Wednesday, December 21, 2011
Page 3
Attorney Mark Houle Appointed Central District Bankruptcy Judge
By a MetNews Staff Writer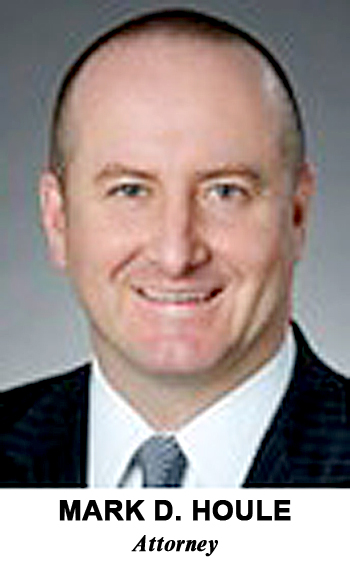 Attorney Mark D. Houle of Pillsbury Winthrop Shaw Pittman LLP has been appointed by the judges of the Ninth U.S. Circuit Court of Appeals to serve as a judge of the U.S. Bankruptcy Court for the Central District of California, Chief Judge Alex Kozinski said yesterday.
Houle, 45, was selected fill a seat being vacated by Judge Ellen Carroll, who has announced plans to retire on Feb 16. He is set to take his oath of office on Feb. 17 and maintain chambers in Riverside.
Kozinski yesterday praised Houle as "an experienced practitioner who comes to the bench with a thorough understanding of bankruptcy court operations."
Houle has been of counsel with Pillsbury Winthrop since 2000, maintaining offices in Costa Mesa and Los Angeles.
His practice has focused exclusively in the areas of bankruptcy and insolvency, according to a release from the Ninth Circuit. Houle primarily represents secured and unsecured creditors, asset purchasers, and other parties in bankruptcy cases, adversary proceedings, pre-bankruptcy workouts, and related state and federal litigation.
From 1998 to 2000, he was an associate with the law firm of Winthrop Couchot, PC, where he represented corporate Chapter 11 debtors, creditors' committees, and Chapter 7 trustees.
Prior to this, he spent two years as a law clerk to Bankruptcy Judges Robert Alberts, James N. Barr, Lynne Riddle and John J. Wilson, of the U.S. Bankruptcy Court for the Central District of California.
A native of Lowell, Mass., Houle graduated summa cum laude Salem State College in 1993 before attending Boston College Law School, where he was a member of the Jessup International Moot Court Team from 1995 to 1996.
He joined the California State Bar in 1998, and is active in the Orange County Bar Association, the Bankruptcy Forum and the American Bankruptcy Institute.
Houle is also a veteran of the U.S. Air Force and Massachusetts Air National Guard.
The U.S. Bankruptcy Court for the Central District of California is authorized 24 bankruptcy judges. The court is one of the nation's busiest, reporting 139,882 filings in fiscal year 2011, an increase of 1,297 from the prior year.
Bankruptcy judges serve a 14-year, renewable term, at a salary of $160,080, and handle all bankruptcy-related matters under the Bankruptcy Code.
Copyright 2011, Metropolitan News Company