Tuesday, October 25, 2011
Page 3
Arent Fox Adds Automotive Attorney Rob Cohen
Commercial Litigator Keith Gregory Joins Snell & Wilmer
By a MetNews Staff Writer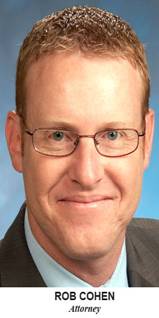 Arent Fox LLP yesterday announced the addition of Louis Robert "Rob" Cohen as senior automotive counsel in its Los Angeles office.
Robert C. O'Brien, the office's managing partner, said yesterday that he was "excited" to welcome Cohen to the firm, as he "has an outstanding reputation as a top regulatory compliance expert in the automotive industry."
Aaron Jacoby, chair of Arent Fox's automotive practice group, agreed, remarking that "[v]ery few attorneys have the 'street level' legal expertise that Rob has." Jacoby suggested that Cohen's "experience working inside dealerships has given him a deep understanding of the automotive industry, and he has established himself as a thought leader in the sales and finance compliance arena."
Cohen is a founding director and immediate past president of the National Association of Dealer Counsel and has recently co-authored a comprehensive legal reference book and management guide titled Auto Dealer Law, First Ed.
His practice focuses on regulatory issues in the automotive industry, with a special emphasis on complex retail sales and finance regulatory requirements, according to a spokesperson for his new firm.
The attorney is currently president of Auto Advisory Services, a compliance consulting company with a client base of nearly 500 dealerships. Prior to this, Cohen represented automobile dealers in litigation and served as in-house general counsel to an eight-franchise dealer group in Los Angeles.
He holds an undergraduate and business degree from UC Irvine, and attended law school at Whittier College before joining the State Bar in 1995.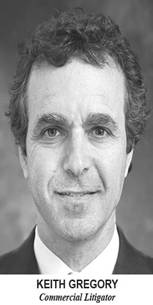 In other news, Snell & Wilmer announced the addition of commercial litigator Keith Gregory, formerly of Greenberg & Bass, to its Los Angeles office yesterday.
Gregory explained that he "joined Snell & Wilmer to enhance my ability to help my clients meet their business goals" since the firm's "full service capabilities paired with a focus in the Western region are an attractive service offering for the clients I counsel."
Cary Jones, administrative partner of Snell & Wilmer's Los Angeles office, yesterday predicted that Gregory's "extensive business litigation experience, including his franchise background, will enable us to build on existing strengths in our Los Angeles office and expand the scope of services we provide to our clients in Southern California."
Gregory's practice involves general business matters; corporate, franchise and partnership disputes; and intellectual property issues such as licensing agreements, trade secret matters and Uniform Commercial Code issues, especially within the electronic components and semi-conductor industries, according to a firm spokesperson.
He attended UCLA before earning his law degree from UC San Diego and joining the State Bar in 1985.
Copyright 2011, Metropolitan News Company