Wednesday, March 17, 2010
Page 6
JUDICIAL ELECTIONS: Los Angeles Superior Court Office No. 131
Hotel's Attorney With Low Profile Makes Bid to Unseat Judge
Los Angeles attorney Jim G. Baklayan has mounted the third of the three challenges to sitting Los Angeles Superior Court judges this year, taking on Judge Maren E. Nelson.
Nelson has presided over family law cases since becoming a commissioner in 2004 and a judge last year, and before that practiced in securities law. She will appear on the ballot as "Judge of the Superior Court." Baklayan, a Hollywood attorney who has practiced in landlord-tenant law and similar matters, but who is relatively unknown, will be listed as "Civil Litigation Attorney."
MAREN E. NELSON
Incumbent, Family Law Practitioners Express Surprise Over Unexpected Challenge
As a former student of political science, Los Angeles Superior Court Judge Maren E. Nelson says she knows that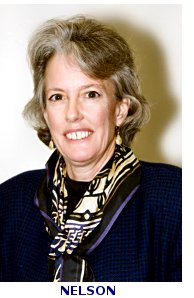 electoral challenges to public officeholders are "part of our democracy."
But the jurist says she is at a loss to explain why she has drawn such a challenge from Hollywood attorney Jim G. Baklayan.
Nelson, 53, says she is unaware of any connection to her opponent, adding that she has no recollection of him appearing before her as an attorney or as a litigant. She also says she knows very little about Baklayan, and that she has been unable to locate any colleagues before whom Baklayan has appeared.
Family law practitioners who have appeared before Nelson—including Connolly K. Oyler of Oyler & Woldman, Don Mike Anthony of Hahn & Hahn, Dennis Wasser of Wasser, Cooperman & Carter, and Roberta Bennett of Bennett & Erdman—say the same thing.
Nevertheless, Nelson remarks that being the subject of a challenge is, at least, "interesting," and she says the upside is the groundswell of support she has received from members of the bench and from old friends reaching out to her.
Danish Forename
Nelson's first name is Danish—from her father's side of the family, she says—and her family moved frequently when she was a child as her father climbed the corporate ladder.
She came to California to attend Occidental College, ostensibly to study political science, but also to escape the cold. She attended high school in Wisconsin and still recalls the blizzard that hit Chicago just before she left the city on her way to college.
After graduating, Nelson says, she thought about pursuing a Ph.D. in political science or teaching the subject, but opted for law school at USC after "it became apparent there were very few jobs teaching political science."
Like fellow Superior Court Judge Laura A. Matz, who also faces a challenge this year, Nelson was admitted to the State Bar in 1981 and began her career at Overton, Lyman & Prince.
After six years handling mostly broker-dealer litigation, she joined Morrison & Foerster as an associate handling similar cases as well as securities class actions and matters involving Securities and Exchange Commission investigations.
Bench Career
However, after almost 17 years with the firm, she says, she became dissatisfied and decided to pursue a career on the bench.
"It was a great practice," Nelson recalls, but she recounts reaching a point where she did not feel she was accomplishing anything.
So she put her name in for a commissioner spot, and in 2004 was elected to the post by judges of the Superior Court. After Nelson spent almost five years hearing family law matters, Gov. Arnold Schwarzenegger appointed her a judge in January 2009.
Nelson says she is aware she has drawn negative comments on Internet postings, and says that criticism online is "always concerning" because "people can put anything." But she says she does not read the posts because she thinks doing so would be improper because they might relate to cases in which further matters might come before her.
When asked about specific allegations by some posters that she is biased towards women, Nelson comments that "there's probably an equal number of women who would say I'm biased towards men."
Noting that family law matters tend to involve high emotions, she adds:
"My bias is towards doing the best thing for children, whatever it is."
Family Law 'Star'
Nelson's supervisor, Superior Court Judge Marjorie Steinberg, calls her "one of our stars in family law."
She says Nelson is "one of the smartest, most dedicated judges I've ever worked with," and that she values Nelson's "judgment and insight into people tremendously."
Steinberg also describes Baklayan's decision to challenge Nelson as "one of the great mysteries of life," commenting:
"If I were going to pick someone [to challenge], I don't think I'd pick on her."
Oyler, who has 50 years of family law practice, says that none of his colleagues have heard of Baklayan and that he was "shocked" when he heard of the challenge.
He speculates that Baklayan could be running for the sake of publicity, but warns the strategy could backfire if the candidate draws a "not qualified" rating from the Los Angeles County Bar Association.
"He's not running because he thinks he will be a better judge unless he's delusional," Oyler adds.
The attorney, who is co-hosting a fundraiser for Nelson, describes her as "well prepared" and says she "reads everything first." He also says she actually "seems to understand the case" before her and explains her rulings in detail.
Pointing out that colleagues with the American Academy of Matrimonial Lawyers have recounted similar experiences to him, he remarks:
"When lawyers who don't prevail praise the judge, that says something."
Wasser, who is working on Nelson's campaign and has appeared before her "three to four times," says the judge is "bright, capable, has a good sense of humor and a good temperament."
He also says Nelson "can't be bullied."
'Hugely Respected'
Anthony says the judge is "hugely respected" by the family law bar, noting that the Southern California chapter of the American Academy of Matrimonial Lawyers previously awarded her its "Trial Judge of the Year" award for Los Angeles County.
"She treats everyone with respect," Anthony says. "She's very smart, very savvy and a very good judge."
The attorney comments that he does not know Baklayan, but "would like to know his motives," adding:
"I hope he doesn't have a chance."
Bennett, who is co-hosting the fundraiser with Oyler, says the judge is not only "attorney friendly," in that "she will listen," but goes out of her way to help self-represented litigants.
The attorney says Nelson's two strongest attributes are that "she really understands numbers," and "is very sensitive with regard to child custody issues."
She says Nelson is always in court on time and "works until it's time to leave." Bennett also praises Nelson's organization of a "Settle-O-Rama" a few years ago, "when the court still had money."
Nelson closed her court for a few days, Bennett says, and invited all attorneys with difficult matters before her to come in and meet with attorney mediators and judges to reach settlements. Bennett says the effort was "very successful," but laments that it cannot be repeated under the Superior Court's current budgetary circumstances.
Campaign Plans
Nelson acknowledges her race could cost her as much as $80,000 to $100,000 and she has hired Fred Huebscher as a consultant.
She says she plans to campaign by participating in candidate forums organized by the League of Women Voters, and by appearing at various bar association meetings. She also says she may use slate mailings, depending on whom or what else is included in the mailer.
The judge says voters should reelect her because of her experience, and because she is "happy to work hard for the people of the county."
An assignment in family law, she says, "is the kind many bench officers don't want to do, and I enjoy it."
Nelson declines to assume she will win without campaigning, pointing out that her political science degree did not involve the study of judicial elections.
She also says she has not yet given thought to whether she might challenge her opponent's ballot designation as a "Civil Litigation Attorney," given the lack of evidence that he currently maintains an active law practice.
"I'm taking this one day at a time," she says.
_____________________________________________
JIM G. BAKLAYAN
Lawyer With Limited Exposure Does Little to Shed Light on Background
State Bar of California records show that Jim Garo Baklayan is an active member, 42 years old, and attended California State University, Northridge and the University of LaVerne College of Law.
He was admitted in 1997, and the State Bar's website shows no history of disciplinary proceedings.
An Internet search reveals no campaign website, and little other personal information, leading many in the family law bar—who indicate that Baklayan is a complete unknown to them and their colleagues—to wonder why he is seeking to unseat Judge Maren Nelson.
Baklayan was scheduled to be interviewed by the MetNews, but cancelled and declined to reschedule. He has since declined to return calls seeking comment on his candidacy.
Online Research Cited
He said last month that he did not know the incumbent, but decided to challenge her because of research he did online, presumably referring to negative comments Nelson has drawn in Internet postings. Those comments include a quote from a book by actor Alec Baldwin, whose long-running custody and visitation dispute with ex-wife Kim Basinger was before the judge, but Baklayan declined to offer specifics.
Baklayan also said last month that he did not expect to spend a great deal of money on the challenge, and that what funds he did expend were likely to come from him personally. He said he would consider hiring a consultant, but that he did not want to seek the backing of partisan or "special interest" groups.
Baklayan's ballot designation is "Civil Litigation Attorney" and he lists "7047 Franklin Ave." as his address on the State Bar's website and in filings with the Los Angeles County Registrar-Recorder/County Clerk. That is the location of the Highland Gardens Hotel in Hollywood.
Before the hotel was purchased by Baklayan's family, it was named the Landmark Motor Hotel and was the site where singer Janis Joplin was found dead in 1970.
A recent trip there reveals a clean, modern lobby filled with international backpackers surfing the Internet, and a front desk clerk indicates that the hotel rents some office space. However, there is no proverbial "shingle" or other sign indicating Bakalayan maintains an active law practice there.
Baklayan's mother, Marie Baklayan, confirms that her son maintains an office at the hotel and says that he handles all of the hotel's legal work.
"He's a very good lawyer," Marie Baklayan comments, adding that her son has won every case he has handled on her behalf and is "very honest."
Marie Baklayan says that her son does have other clients and has appeared in court on eviction and family law matters.
Prior Cases
The searchable civil register maintained on the Los Angeles County Bar Association's website indicates that Baklayan has appeared as counsel—and as plaintiff, and sometimes in both capacities—in approximately 10 cases filed in the Superior Court since 1997.
Santa Monica attorney Rosario Perry appeared against Baklayan in one of those cases around 2004 involving an unlawful detainer, and remembers Baklayan as a "young kid" not yet "at the top of his game."
Perry says Baklayan, who was representing a family friend, did a good job and was "dedicated." But Perry recounts that even though Baklayan won, he failed to file a fee motion on time.
Los Angeles attorney Guy Bayley also appeared against Baklayan in one of those cases, a landlord-tenant matter in 2003. He says that Baklayan was "active" in the landlord-tenant field and knew it "pretty well," even though Baklayan "did not have a full, full-time practice then."
Upon learning Baklayan is challenging Nelson, Bayley admits he "would favor her," explaining:
"She's a very good judge."
But he says there are some judges who should not be on the bench, and that he thinks Baklayan would be "up to par" as far as a replacement for at least one such judge.
"I don't see any issue with [Baklayan] being a judge," Bayley says.
Copyright 2010, Metropolitan News Company