Wednesday, March 24, 2010
Page 6
JUDICIAL ELECTION: Los Angeles Superior Court Office No. 117
Government Attorneys, Private Practitioners Vie for Pounders' Seat
Four candidates are seeking the seat now held by Judge William R. Pounders, who is scheduled to retire when his term ends in January. Deputy City Attorney Thomas J. Griego, who will appear on the ballot as "Criminal Prosecutor," has held multiple assignments in 15 years with the Los Angeles City Attorney's Office. Redondo Beach sole practitioner Pattricia M. Vienna, who has served as a judge pro tem on the Superior Court, will be listed as "Attorney-At-Law." Deputy Los Angeles District Attorney Alan K. Schneider, whose ballot designation is "Gang Homicide Prosecutor," is also a 15-year veteran of his office and currently a member of its Hardcore Gang Division. Attorney William M. Margolin is a civil litigator from Calabasas in solo practice who will appear on the ballot as "Consumer Trial Attorney."
THOMAS J. GRIEGO
Deputy City AttorneyTouts Diverse Legal Background, Flush Campaign Coffers
Los Angeles Deputy City Attorney Thomas J. Griego, 52, says he considers himself "the amalgamated candidate," who is more than just a "Criminal Prosecutor," which is his ballot designation.
He notes that he has handled litigation, labor disputes, employment cases,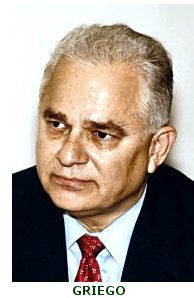 transactional work, regulatory issues, arbitrations, depositions, discovery, insurance defense work and criminal defense work over the course of his career.
During his 15 years with the Los Angeles City Attorney's Office, Griego says, he has handled 11 different assignments in the civil and the criminal branches of the office, insisting there is "probably no other candidate with the depth and breadth of experience" that he has.
"Who can say they've prosecuted and defended criminals?" he asks. "Who can say they've represented the Raiders and a councilman?" He continues with a litany of "who can say?"s.
Griego also emphasizes his trial experience, having prosecuted about 35 trials to verdict, five of which were civil cases, and "hundreds" of court dispositions.
"When you look at everything that I've done, it all lends itself to run," he says. "It all comes together, like a perfect storm" as the continuation of his "journey to serve the public."
Campaign Viability
The attorney opines that he is "one of the most viable candidates" in the race to succeed Judge William Pounders, not just because of his experience, but also because he thinks he has raised the most money to mount a campaign, not counting loans.
He discloses that he has about $130,000 in his war chest, and he is prepared to spend more if needed.
While Griego says he thinks he has "a really good shot" at prevailing, the candidate posits "it will be difficult to win outright" with a field of four since "everyone seems to be real qualified," and "any one of us can do really well."
But when he entered the race, Griego says, he "expected to be in it for the long haul," and to go through a run-off.
"Elections are a game of math," he observes, predicting that the run-off contenders will be the two candidates who raised the most money.
Political Consultant
Working with political consultant Parke Skelton, who Griego says has never had a client lose a judicial race, the candidate says: "I like my chances," emphasizing "I wouldn't do this if I didn't think I was going to win."
Griego lists 11 current and former state court judges as his backers, as well as numerous attorneys, the Mexican American Bar Association, and two past Los Angeles city attorneys—Rocky Delgadillo and James K. Hahn.
Los Angeles City Attorney Carmen Trutanich is not named as a supporter, but Griego says he has his boss's support.
"I haven't had a chance to tie up that loose end," he explains.
Griego says he anticipates a favorable rating by the Los Angeles County Bar Association, and would be "really surprised if I didn't get at least a qualified," opining that he "should get a well qualified" rating.
The candidate previously sought appointment to the bench, about six months before Gov. Gray Davis was recalled in 2003, and surmises that he "applied too late" for his application to go to the Commission on Judicial Nominees Evaluation.
Griego grew up in Boyle Heights, one of seven brothers who were later orphaned. One of his brothers is political consultant Victor Griego.
Thomas Griego attended UCLA, graduating in 1980, and then earned a master's degree in public administration from CSULA in 1984.
He began working as a department advocate for the Los Angeles Police Department in 1985, while attending classes at night at Whittier Law School. He was admitted to practice in 1991.
The attorney worked briefly as an associate for a private law firm and served as chief of staff to then-Los Angeles City Councilmember Mike Hernandez before joining the city attorney's office in 1994.
Whittier criminal defense lawyer Felipe Plascencia says he first met Griego when he was a deputy public defender in the late 1990s and "ke[pt] bumping into him" over the years.
'Fair-Minded'
Plascencia opines that Griego "stood out from the rest of the prosecutors" as being "fair-minded," and "always looking to do the right thing."
He says the candidate "always keeps his composure, never yells, never raises his voice," and is "always calm, cool and collected."
Whittier defense attorney Tomas Requejo, a former deputy public defender, says he has known Griego for about 13 years and has consistently found the candidate to be "very prepared, very personable and very professional" as opposing counsel.
He opines that Griego possesses "judicial temperament and judicial temper," emphasizing that they are "two different things."
Griego "is a fair person," and "even in difficult situations he's not one to get flustered," Requejo says.
If elected, Griego says, he will strive to be unlike the judges who "disrespect their office" by being "disrespectful or downright rude" to counsel, staff and litigants. He promises to treat everyone in his courtroom "like a guest in my home."
He says he wants people to "walk away knowing they have somebody up there…that will be open, be fair, treat them with the level of respect that they deserve."
Retired Deputy Alternate Public Defender Paul Hamby remembers Griego as "not your gung-ho, convict-them-at-any-cost type of prosecutor," but "one of the more reasonable" deputy city attorneys he had encountered.
Griego was "a real fair guy," in Hamby's experience, who would "size up a case and make an offer as the facts justified."
He predicted that the candidate would be able to evaluate cases as a judge without his past prosecution experience biasing his judgment, something Hamby emphasizes he "wouldn't say about every prosecutor."
—Sherri M. Okamoto
_____________________________________________
PATTRICIA M. VIENNA
Attorney, Flight Attendant Runs Again After Cutting Previous Bid Short
Redondo Beach sole practitioner Pattricia M. Vienna says she is more qualified now than she was when she dropped her bid for an open seat in the race Los Angeles Superior Court Judge Jared Moses—then a deputy district attorney—won in 2008.
The candidate says she has continued to serve as a judge pro tem on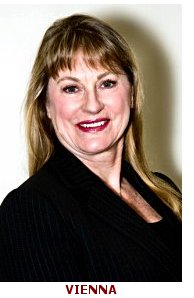 the Los Angeles Superior Court and taken on more cases in her business and civil litigation practice, while continuing to work as a flight attendant.
Vienna, who began temporary judging in 2003, indicates her level of activity dropped off in 2008, owing to her campaign. However, she says she ramped up her efforts last year, and heard about 20 sessions dealing with civil restraining orders.
She also says she has completed about 10 sessions so far this year—a "session" being a full day or a half day—and has racked up a total of 99 sessions.
In this election, she says, she plans to run on the platform that she presents "a common sense approach to resolving disputes."
A 1986 admittee to the State Bar, Vienna says she developed an interest in law while working as a legal secretary in the 1970s. She obtained a real estate license in 1974, but began working for United Airlines as a flight attendant in 1976 after a market downturn.
Stationed in Los Angeles, Vienna began attending classes at the former California College of Law during her time off, and transferred to Northrop University School of Law, where she graduated in 1984.
She passed the bar exam on her third attempt, and practiced in commercial finance and complex litigation with the offices of Redondo Beach attorney Byron Nelson until 2005, when she left to become a sole practitioner.
However, she continued to work as a flight attendant for United, and is currently a purser in charge of overseeing other flight attendants and ensuring passengers' safety and comfort.
Vienna says the experience has given her the "empathy and compassion" necessary to be a judicial officer, but emphasizes that being "able to understand the public" should not be equated with being "weak."
Nelson, who is endorsing his former associate, describes Vienna as a "self-starter who didn't require supervision."
Recounting that Vienna represented lendors lending to small businesses that could not get standard bank financing, he says she was "very good overall" at dealing with "complex contracts, contract negotiation and contract enforcement."
Vienna was also good, he recalls, at dealing with some of the "bizarre entrepreneurial persons" that come with the practice area, and Nelson says he gives her "the highest marks possible" when it comes to "ethics and fairness."
Inn of Court
A former member of the South Bay Bar Association, the Los Angeles County Bar Association, and the American Bar Association in the 1980s, Vienna has been active in the Benjamin Aranda III American Inn of Court in the South Bay, where she previously served as president.
She estimated in 2008 that she had tried almost 100 bench trials during her legal career, although only 15 to 20 of them involved business litigation, the rest being unlawful detainer actions. At the time, she said, she had never tried a case before a jury, and had handled only one criminal case on defense.
However, she says, since then she has taken on more cases to broaden her base of experience, pointing to recent cases involving attorney fee arbitration, child custody, adoptions and other matters.
Vienna says that facing litigants as a temporary judge has allowed her to "see the fear" in their eyes, noting that "justice can't be served if litigants are too frightened to speak."
Commenting that a judge's demeanor can be "as important" as other qualities, she says she encourages parties before her to "relax," gives them their day in court and makes sure to explain her ruling.
A judge has to have common sense when "dealing with common folk," she explains.
Vienna will appear on the ballot as "Attorney-At-Law" and says she does not plan to hire a campaign consultant, but will hold a fundraiser next month and is encouraging donations.
She indicates that she anticipates putting $12,000 of her own money into the race, and says her path to winning will be through name recognition, speaking to small groups and using technology, such as social networking websites and e-mail.
Other Technology
In addition to her website, Vienna also maintains a page on the website Facebook and has posted direct appeals to voters through videos on YouTube.
The candidate comments that she thinks Deputy District Attorney Alan K. Schneider is the most formidable of her opponents, and that she expects the race to go to a runoff election.
She concedes that Schneider is a "good" candidate "if courtroom experience is all one looks at."
However, she adds: "You also need people skills and diversity in background."
Vienna applied in 2004 to be included on the list of candidates for election as commissioners with the Superior Court, she says, but she has not sought appointment to the bench.
If elected, she has said, she would model herself after judges such as retired Court of Appeal Justice J. Gary Hastings, Superior Court Judge Ramona G. See and Commissioner Douglas G. Carnahan.
In 2008, she told the MetNews that judges should be courteous, and actually read papers filed and question attorneys on them. She also said that a judge can impose sanctions and discipline and herd attorneys without being mean or rude, and that she would not seek to emulate judges who "sit and bark orders."
Long Beach attorney Allen Thomas served as opposing counsel to Vienna recently when she represented a student who sued the Long Beach Unified School District claiming unfair treatment after being removed from class, and says she was "very competent" and "pleasant to work with."
Commenting that Vienna would have a good temperament for the bench, he adds:
"She seemed to know what she was doing."
_____________________________________________
ALAN K. SCHNEIDER
Deputy District Attorney Highlights Experience, Multiple Endorsements
Deputy District Attorney Alan K. Schneider says a pivotal moment on his path to seeking a spot on the Superior Court was after college when he taught high school students in Washington D.C. about democracy in government for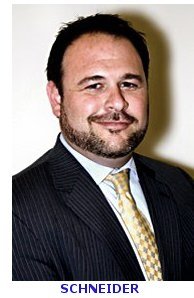 non-profit education foundation Close Up.
"It made me believe in the respective role of government in society," he says.
It also influenced him to go to law school, where he earned high marks and landed a job practicing in complex civil litigation, white collar criminal law, administrative law and government affairs at the District of Columbia law firm now known as Wiley Rein.
But Schneider left within the year and "took a 50 percent pay cut," he recounts, to prosecute homicides in Los Angeles. Pointing to the city's "multi-generational" gang problem, he says it was the place where he could make "the biggest difference."
After 15 years as a prosecutor, Schneider now indicates he thinks that place is on the Superior Court, and he will appear on the June ballot as "Gang Homicide Prosecutor."
Originally from upstate New York, Schneider went to college at Tufts University in Massachusetts, studying international relations and political science. He graduated in 1989 and also taught LSAT preparation courses in Washington, D.C. while teaching for Close Up.
Schneider attended law school at UC Berkeley and joined the California State Bar in 1994.
When he decided to leave Wiley Rein to pursue a career a public service, he says, he decided to head back west because "it's easy to fall in love with California." He picked Los Angeles, he adds, because of the prevalence of the gang problem here.
In his time as a prosecutor, Schneider says, he has tried over 100 jury trials, including 40 homicides, and he boasts of a 94 percent conviction rate. That time includes seven years in the District Attorney's Office's Hardcore Gang Division prosecuting complex murder cases.
He has lectured to prosecutors, police officers and domestic violence counselors, and served as a guest lecturer at Southwestern Law School. He has also been recognized with awards by the Association of Deputy District Attorneys, Justice for Homicide Victims and the District Attorney's Office.
Performance Evaluations
Performance evaluations by the office that Schneider provided dating back to 2004 are highly laudatory, and the candidate says he has been endorsed by more than 80 sitting Superior Court judges, including Judge William R. Pounders, who he is seeking to replace.
Schneider further claims endorsements by District Attorney Steve Cooley and more than 200 prosecutors, by Public Defender Michael Judge, and by 25 attorneys who served as opposing counsel on cases he prosecuted, most of those being murder cases, he says. He adds that he has also received campaign contributions from "dozens" of other attorneys he has faced in court.
Schneider and his wife Julie, who works in fashion, were married in 2006 in Jerusalem, and live with their dog and "rescue" cat.
He says he is running to become a judge because he wants due process in courts and he thinks he is the best candidate to provide it.
Schneider says he would be able to learn "quickly" on the bench and disagrees with the premise that prosecutors do only one thing, convict. He says he is not afraid to dismiss charges when he has "the wrong guy," adding:
"Some think people in government don't work hard. That's not why I came, and that hasn't been my experience."
Schneider also notes that prosecutors have a "quasi-judicial role" and provide a check on the system, in that they are the last step before anyone can potentially be wrongly charged.
He says his goal is to be "well-respected within the system," and he admits an ambition to someday sit on a higher court.
Schneider has hired consultant Fred Huebscher, and says he is also working informally with others who are helping with "access to people and exposure in the community."
The candidate comments that he plans to spend "quite a bit" of his own money and said in a late February meeting with the MetNews that he had over $100,000 on hand and at least one fundraising event scheduled.
Schneider says he would not run if he did not think he was the best candidate, and acknowledges that he considers himself the favorite. However, while he "hopes" for a primary win, he says he expects a runoff.
Despite opining that "money is the reality," he concedes that "gender, race, name and celebrity status" are all components. Schneider says he considers Griego his most formidable opponent—in part because of Griego's surname and brother, political consultant Victor Griego—but says that he too hopes for support from the Latino community.
"Prosecuting—fairly—gang members is a good thing," he comments. "If you can't walk to the 7-11 on the corner and get a Slurpee without fear of gang intimidation or bullets flying, or a crime of violence by a street gang, then it's not a free society."
'Very Passionate'
Schneider's colleague, Deputy District Attorney Alfred Coletta, says Schneider is "quite a capable lawyer" with "a good number of trials under his belt" and comments that Schneider is "very passionate, yet very focused" at trial.
Superior Court Judge David S. Wesley says Schneider appeared regularly before him on "heavy cases" and was "always prepared."
He says Schneider was "very professional" and "courteous," and that "defense counsel trust and like him."
The judge also indicates that Schneider has the correct temperament for the bench.
"I've never seen him lose his cool or get snotty with another lawyer…," Wesley says. "He won't be baited."
Superior Court Judge George G. Lomeli agrees, remarking that Schneider "knows the law and is very professional," and that "there was never any animosity or friction" with opposing counsel.
Los Angeles criminal defense attorney Patrick Lake says he has tried several homicide trials against Schneider in the last 15 years.
He says Schneider treated opposing counsel "quite well" and had an "encyclopedic" knowledge of the law.
Van Nuys criminal defense attorney Dmitry Gorin, of Kestenbaum, Eisner Gorin, served with Schneider as a deputy district attorney, and has also opposed his former coworker at trial.
Gorin says Schneider is "a tenacious advocate, but fair in the way he litigates."
Los Angeles criminal defense attorney James P. Cooper III, who has opposed Schneider on a "couple of trials," echoes that assessment, describing the candidate as an "upfront, honest prosecutor."
Schneider's most persuasive backer, however, might be the judge he is seeking to replace.
Pounders says he knows Schneider from a "difficult" dual-jury murder trial Schneider prosecuted before him. A gang member had a junior member in the gang perform an execution for personal reasons, Pounders recounts, and Schneider "did a superb job putting it together."
When Schneider approached him to seek his endorsement, the judge says, he agreed to do so due to Schneider's honesty and persuasiveness.
"He's very straightforward…," Pounders comments. "[When he argues] you can almost see the honesty in his face."
Pounders also recalls Schneider doing "whatever he can to give [opposing counsel] what they ask for, within the limits," explaining:
"He's not so slick. He's like the magician that shows you his tricks."
_____________________________________________
WILLIAM M. MARGOLIN
Litigator Says Lack of Ties to Government Gives Him 'Fresh' Perspective
Calabasas attorney William Mitchell Margolin, 53, cites Clarence Darrow and Abraham Lincoln as the inspiration for his practice.
Admitted to the State Bar in 1989, his website indicates that he handles "personal injuries, car accidents, copyright and trademark, family law, probate wills and trusts, bankruptcy, dog bites, bus/train/ motorcycle/boat accidents, business law, slip/trip and fall accidents," among other types of cases.
Margolin suggests his background would provide diversity to the bench.
He also argues that he holds, in contrast to two of his opponents, "a perspective not muddled by a profession as a government attorney," explaining:
"I don't owe anybody anything."
Married with three adult children, Margolin is originally from the San Fernando Valley and graduated with a degree in drama from California State University, Northridge in 1978.
Dramatic Training
His training includeds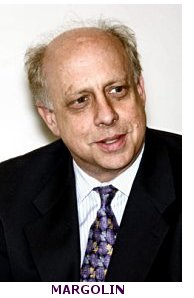 tudy at the Royal Academy of Dramatic Arts in London, and after college, Margolin worked in real estate and acted, landing small roles in the films "Annie Hall," "Die Hard" and "The Running Man."
The latter starred now-Gov. Arnold Schwarzenegger, but the candidate, who will appear on the ballot as "Consumer Trial Attorney," says he has not sought appointment to the bench by the governor.
Margolin continued to act while he attended law school at the University of West Los Angeles, and later spent time teaching secondary students in inner-city Los Angeles schools for seven to eight years, he estimates.
He graduated from law school in 1985 and began his legal career with the law firm of Cynthia Siddall and Associates. There, he says, he was the only litigation attorney and was in charge of approximately 600 plaintiffs' cases.
Margolin later moved to Greenblatt and Associates, where he handled civil litigation, as well as business and real estate, products liability and personal injury matters.
However, approximately 15 years ago, he started his own practice, making the move, he says, in order to have more time to devote to his family.
Margolin is a member of the Consumer Attorneys Association of California and its local chapter, and has been a member of the Los Angeles County Bar Association. He is also a member of the Screen Actors Guild, the Actors' Equity Association and the American Federation of Television and Radio Artists.
Margolin also returned to his law school alma mater two years ago to teach courses on contracts and torts.
He originally pulled papers to challenge Superior Court Judge Elaine Lu, he says, due to a mistake as to the availability of open seats, but did not pursue the incumbent, opting instead to run for Seat No. 117.
Direct Appeal
Margolin says he does not know how much he will spend or whether he will hire a campaign consultant. Although he says he would like to have endorsements, he adds that he thinks his effort is better spent meeting voters directly.
He cites Los Angeles Superior Court Judge Michael Harwin as a jurist whose style he would emulate if elected, praising Harwin's demeanor and "ability to get to the heart of the matter and…to be fair."
Margolin also holds up Superior Court Judges Lloyd Nash and Harvey Schneider, the latter now retired, as well as the late Judge David Schacter, who the candidate says was "controversial," but had "a fantastic ability to allow both sides to have their say."
San Marino attorney Albert Lay, who appeared as opposing counsel to Margolin on a case that settled, says the candidate was "aggressive for his client," and "very easygoing and pleasant to deal with."
Lay also says Margolin was a competent attorney, and that he saw nothing in his interactions with Margolin that would render the candidate unfit for the bench.
Margolin says he hopes any current anti-government or anti-establishment sentiment among the electorate will be to his advantage.
He explains:
"Not being a government attorney is a good thing. You don't want every single judge to be just a criminal attorney putting people away."
That is not to say that he would not be "tough on crime," the candidate adds, merely that he offers "a fresh perspective."
—Steven M. Ellis
Copyright , 2010, Metropolitan News Company