Monday, March 15, 2010
Page 7
JUDICIAL ELECTION: Los Angeles Superior Court Office No. 73
Civil Attorney Makes Low-Budget Challenge to Judge
Los Angeles Superior Court Judge Laura A. Matz is one of three incumbents to have drawn a challenger in the June 8 primary, facing off against veteran civil attorney Marvin G. Fischler of Gittler & Bradford.

She says "it was a complete shock" that Fischler decided to run against her and that she has "no idea why he chose me."

Fischler explains that he "didn't necessarily single her out because I thought she was a bad jurist," but arrived at her seat more through a process of elimination.

Of the 159 seats up for election this year, the attorney says he ruled out the judicial officers "that I thought were excellent jurists," and the judges "that I felt I've been in front of…and know," as well as those "that I didn't know exactly where they were sitting."

He says it was his understanding that he would get to take over Matz's Glendale courtroom if he prevails in the election, and that was "a factor" he also considered.
LAURA A. MATZ
Incumbent Faces Challenge for Second Time, Draws Praise From McCoy
This election marks the second time that Los Angeles Superior Court Judge Laura A. Matz has drawn a challenge for her judicial seat.
Matz, while a presiding judge of the Glendale Municipal Court, defended her position from North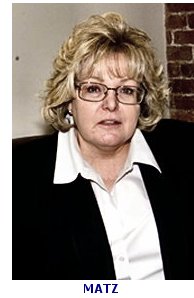 Hollywood practitioner Glenn W. Hoiby in 1998, garnering almost 72 percent of the vote.
Incumbent judges are very rarely voted out of office, and Matz says she has never been subject to discipline and is unaware of any complaints lodged against her.
"I think I do a good job," Matz remarks. "I hope my record will stand in good stead for me."
She admits that "sometimes" she is worried about the outcome of the June 8 primary, in light of the judiciary's recent financial woes and the possibility that voters will seek "change for the sake of change."
Even with the odds in her favor, Matz says: "I don't believe you have anything until you have it, and I'm the sort of person who works for things."
The jurist says she is "definitely considering" hiring a campaign consultant and has been spending several hours a week working on putting together an election committee and completing the requite paperwork for the Los Angeles County Bar Association's evaluation process.
"And in the meantime, I'm still doing my job every day," she adds.
Matz also says she does not involve herself in "politics," such as the current dissension among some members of the judiciary with the branch's hierarchy.
"I'm more worried about making sure I'm doing a good job," she comments.
Bench Demeanor
On the bench, "I try to be neutral, serious, concerned," she explains. "I research the law, I work hard, and I try to give everyone a fair hearing,"
Most days, Matz claims, she is the last one to leave the courthouse.
"There's always work to do," she says, but "it's a lot of fun."
Presiding Judge Charles W. "Tim" McCoy praises Matz as "a very highly respected judge on our bench" who is "extraordinarily competent" and "has a reputation for making fair, well-balanced decisions that are very, very well thought out."
Burbank real estate attorney John Gerro says he has made "dozens" of appearances before Matz, whom he opines is "a real asset to the North Central District."
He says Matz is "very diplomatic," and "allows counsel to present evidence in a fair procedure." The jurist is "understanding, but firm at the same time," he continues, and "she'll listen to your statements…and makes her decision expeditiously and decisively."
Sheldon J. Eskin, vice president of the Glendale Bar Association, remarks that Matz is "always fair" and "a very good judicial officer."
When it comes to cases, Matz "can move 'em," he says, and she "deserves to be on the bench."
Matz graduated from UCLA in 1975, and then worked for a few years as a paralegal and at a bank before returning to her alma mater for law school. She earned her law degree in 1981 and spent 15 years as a civil litigator before being tapped for the Glendale Municipal Court bench in 1996 by then-Gov. Pete Wilson.
She served a stint as assistant presiding judge for that court in 1997 before become presiding judge in 2000 and being elevated by unification.
Judicial Assignments
The judge spent the first four-and-a-half years of her judicial career presiding over criminal cases and the past nine hearing general civil matters.
Matz helped to implement the Glendale courthouse's Order to Show Cause program, which is geared toward identifying cases being delayed by a failure to serve the summons and complaint, and heads the mandatory settlement conference program.
She has also sat pro tem on this district's Court of Appeal on two occasions, but disclaims having any aspirations to move to the appellate court anytime soon.
"I loved the work while I was there, but…I like where I am." Matz says, explaining that she enjoys "the interchange with people…the energy of the courtroom…[and] trials."
As a judge, she says, "you learn something new every day," and "not just about the law," but about the topics at issue in the proceedings, which range from infectious diseases to rebuilding a car engine to foreclosures.
In addition to providing lessons in a variety of topics, trials are "the sort of stuff TV dramas are made of," Matz remarks, smiling broadly. "It's not surprising a lot of people want this job."
_____________________________________________
Attorney Denies Challenge Is Criticism of Matz, Runs Without Consultant
Civil attorney Marvin G. Fischler acknowledges that it is "a rare thing" for a challenger to defeat an incumbent, remarking that it "surprised the heck out of me" when Manhattan Beach bagel bakery proprietor Lynn Olson defeated Judge Dzintra Janavs in 2006.
But Fischler opines that securing victory for him is "just a matter of getting out there." Working without a campaign consultant or endorsements, and with a planned budget of $5,000 to $7,000, the attorney says he will be reaching out to voters through public access television, fliers, and "showing up at events."
"It's going to be a lot of shoe leather," he says "but hopefully people will be impressed enough with the fact that someone is actually taking the effort to meet them and do this that I might be able to garner the vote."
Ballot Designation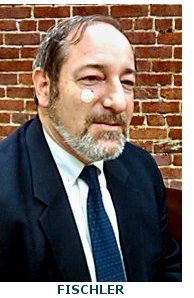 The papers Fischler returned to the county Registrar-Recorder/County Clerk's office last Thursday gave his ballot designation as "Attorney/Mediator/Arbitrator."
In his 25 years of practice, Fischler says, he has often observed litigants emerging from courtrooms who "seemed to be rather confused about what happened or why it happened" and that he wants to be a judge so that "people understand they've been heard…and feel that at least…they had a just decision, win, lose or draw."
Fischler admits that he "can't necessarily say I'm better qualified than Judge Matz. I mean, she was appointed, and she's been there, but it's a matter of what it is I'm trying to do."
His campaign, he says, is "not a matter of me versus her, but me trying to get on [the bench] to deal with the situation that I've said that I've seen where people come out and they don't seem to understand what happened or why."
Appeared Before Matz
The attorney estimates that he has appeared before Matz on "maybe three cases" and that she was "generally well-prepared" in those instances, although she could "sometimes…become a little exasperated with counsel, or short."
During his most recent encounter with his opponent, Fischler opines that Matz "did not take control" of the proceedings, which resulted in the case "being stretched out a lot longer than they usually do."
A 1979 graduate of the Claremont Men's College—now Claremont McKenna—Fischler was Order of the Coif at the University of the Pacific's McGeorge School of Law and was admitted to practice in 1982.
His practice has primarily focused on construction defect and insurance defense, although there has been "a DUI here or there" and "a couple other minor-type offenses," he says.
—Sherri M. Okamoto
Copyright 2010, Metropolitan News Company