Metropolitan News-Enterprise
Thursday, September 10, 2009
Page 11
REMINISCING (Column)
Noted 'Heart-Balm' Case Recalled by Judge Hatch
By DAVID PATTERSON HATCH
As transcribed by ROGER M. GRACE
(The writer died in 1912. He is credited with having authored numerous letters following his death, with his words inscribed on paper through means of "automatic writing" which entailed the scribe, Elsa Barker, writing out his messages, with no conscious thought being applied by her. The letters were assembled into three books. By similar psychic means, Hatch guides the typing finger of his current scribe, effecting "automatic keystroking" at a PC.)
Whilst serving as a judge of the Superior Court of the County of Santa Barbara, I was requested to preside over a trial in Los Angeles of a delicate nature, one involving a highly prominent citizen. On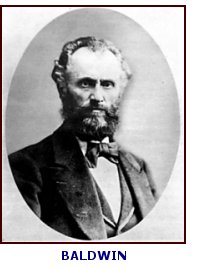 Feb. 2, 1886, there commenced before me the trial of an action instituted by Miss Louise Perkins against a financier, Mr. Elias J. Baldwin, over a purported breach of a promise to marry her. The defendant was widely known by the sobriquet "Lucky Baldwin."
The young woman who was pursuing the action, 19 years of age, was chiefly represented by the Hon. Stephen M. White, a former district attorney of the County of Los Angeles who would later serve in the United States Senate.
The proceedings over which I presided were widely reported in newspapers, such being attributable not only to the standing of the defendant, but to the nature of the conduct that was alleged. Mr. Baldwin is said to have rendered the young woman pregnant with child, she having assented to carnal knowledge under the belief, induced by him, that they were to be wed. When he made her his prey, as it would appear to me from the evidence that he did, she was a mere lass of 16 years; he was 55 years of age, had thrice been married, and bore a reputation for lasciviousness.
On that first day, I denied a motion by the defense for a change of venue, such a motion having been previously denied by Judge Anson Brunson and no sound basis being shown for it. The defense was much concerned that an unfavorable public perception of Mr. Perkins in this vicinage would generate bias on the part of a jury.
A jury was impanelled on Feb. 2, and testimony began the following day, with the plaintiff taking the stand.
On the fourth day of February, Mr. G. Wiley Wells, an attorney for Mr. Baldwin, made objection to a report of the proceedings in the Los Angeles Times which, he protested, was written to the advantage of the plaintiff. Mr. Wells called upon me to order reporters to write summaries of the proceedings without explanations or embellishment. I responded—correctly, I continue to believe—that "I have no jurisdiction over the reporters."
I pause to note that while my powers of recollection were lauded during my lifetime—I was, in fact, able to cite cases by volume and page number from memory—123 years have passed, and I have needed to rely upon my current scribe to insert the precise verbiage I employed, as reported at the time in the press. This same service has been kindly performed by him in connection with other quotations which will appear in the course of these writings.
On that same day of Feb. 4, testimony was rendered for a second day by Miss Perkins (who was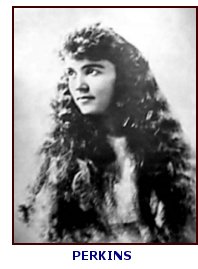 addressed by counsel, in accordance with convention at that time, as "Miss Louise").
She declared that up until she entered into a written contract of marriage with Mr. Baldwin, on April 12, 1883, she had been chaste. A defense objection was made to that testimony on the ground that it needlessly spawned suspicions of a seduction, but I overruled the objection inasmuch as prior chastity is a requisite of a cause of action for breach of a promise to marry. At least, such was the law at the time I ruled.
Miss Perkins also swore that she had engaged in sexual relations with no man other than Baldwin during the period from the formation of the marriage contract until she learned that he had rendered his performance of a promise to marry her an impossibility. He did so by virtue of being wed to a woman other than Miss Perkins on May 20, 1884.
I shall continue my recounting of the trial next week.
Copyright 2009, Metropolitan News Company